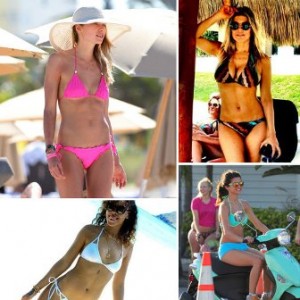 It's virtually impossible to think of their names without associating them with their bewitching sensuality.  The glitterati of Hollywood ooze oomph and is famed to tickle the senses to the core.  A word of admiration to the celebrities who top the chart is always welcome.  Internet polling and magazine research have rated these starlets as the best in being eye candy, however It is tough to Pick Top 5 Hottest Bikini Girls of Hollywood but we have tried at our best. Let's see..
#5 Nicole Scherzinger:
Singer, Dancer, Actress, Host, Songwriter, Choreographer, Composer, Philanthropist and a million more tricks up her sleeve, Nicole is the celeb with a multiple professional expertise, encapsulate with the best figurines in the glam world, and Scherzinger is the package you are delivered with.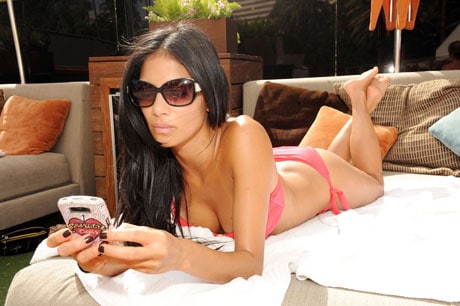 #4 Jessica Alba in Bikini:
Model, television and film actress, Alba is the sensation teens look up to. Her able deliverance and magnetic persona teamed with a gorgeous physique and the cutest face round the block, Alba rules the rooster when it comes to seduction, in a fun way.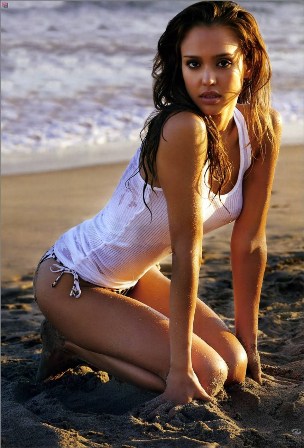 #3 Carmen Electra:
Tara Leigh Patrick, famed as Carmen Electra, is the envy of the female species. Her super angular frame and curves at all the right places propel her as a sinful desire. A promising actress and a glamorous model, her naughty puns are an instant hit with the masses.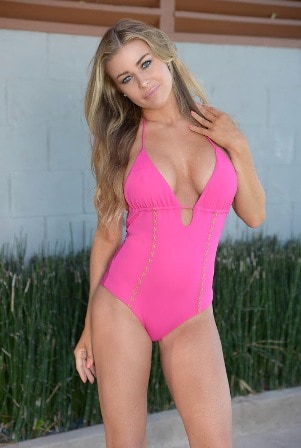 #2 Salma Hayek in Bikini:
Salma Valgarma Hayek Jimenez, the first thing to ever cross the mind when hot is teamed with sexy, along with a dash of élan and beauty personified. Mexican by birth, Hayek is the heartthrob of Hollywood since quite some time. Her noble deeds and charity work are widely acclaimed, not to mention the Greek Goddess features which she carries with the charms surpassed by none.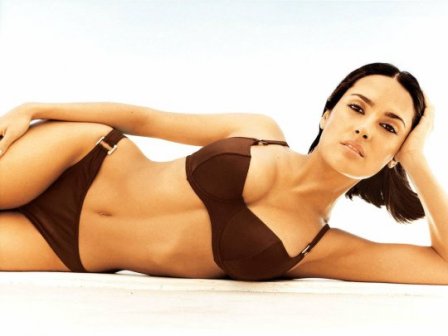 #1Bar Rafaeli
A successful model with several appearances on magazines and ad campaigns, and talk of the town as she is the latest girlfriend of Hollywood hunk Leo Decaprio. Her fresh, sexy and young body is exuberant with energy and vitality propelling her to the top of the list. Those lusty eyes and curvaceous physique accentuate her voluptuous body, an ideal bikini celebrity.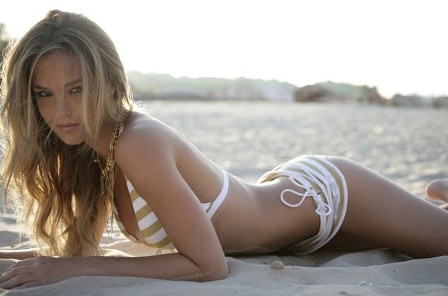 Well, the list is never ending and it would be very harsh not to mention the always in vogue beauties, who come better with age, or even for that matter, the lovely lasses who have just heated up the sinful coveting of Hollywood divas in the likes of
Megan Fox, Milla Jovovich, Eva Mendes, Angelina Jolie, Natalie Portman, Anne Hathaway, Halle Berry, Rose McGowan, Emma Stone, Kristen Stewart, Genesis Rodriguez, who have etched their names in the hotties list of Hollywood.
The ever rising admiration and awe experienced by fanatics who live by the name of these beauties, also rank Hollywood celebs as close competition in the likes of Paris Hilton, Kelly Brook, Stacy Keibler, Eva Mendes, Marisa Miller, Ashley Tisdale, not to mention Zooey Deschanel, with her retro quirky sex appeal, the pinup gal of Cosmopolitan, and fantasy of the masses.
Hope You Guys Enjoyed this post.
Between who is your Favorite Bikini Girl of Hollywood? Let us know via Comments or you can also tell us on Facebook.
Love.. xoxo