The scene is set. The goons attack the hero, he beats them down and rescues the heroine clad in a brightly coloured saree. The scene segues into a song, where the heroine changes her sarees at least twice. And we get proof that when a heroine is wearing a chiffon saree, it will rain. So that you can see how well the drapes hug her curves, of course!
Bollywood's love affair with chiffon sarees is eternal. From Sridevi to Aishwarya Rai Bachan, sarees have always been associated with romance and passion, particularly in Yash Raj's movies.
Chiffon is fun, flirty, and always sexy because of its light and sheer nature. The saree, in general, is a flattering option for all body types, but the moment a woman puts on a chiffon saree? Wow. She becomes sensuality personified!
There are a number of ways to drape a saree practiced across India, but here are some of the best ways to drape a chiffon saree and unleash the diva in you.
The Nivi style is the most commonly seen style of draping the saree. This involves wrapping the saree around your waist from right to left and tucking the saree into the underskirt. Then you make pleats from where the tuck ends. The pleated bit is also tucked in while the remaining material is thrown over the left shoulder. Usually, it's pinned up, but what better way to show off the casual elegance of your chiffon saree, than by letting the sheer pallu cascade gently down your shoulder?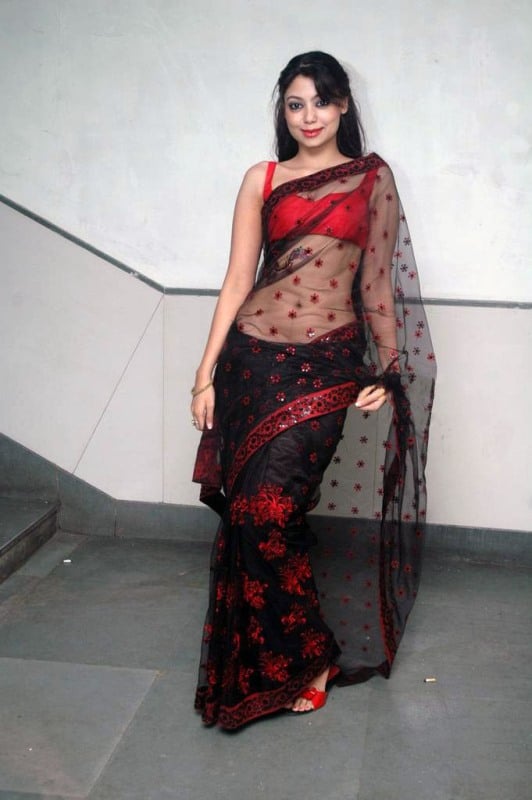 Recreated recently by Priyanka Chopra, this iconic look from the film Bhramachari is back in vogue today with the increasing popularity of everything retro and Bollywood sarees. To get this look, simply ensure that the pallu is longer than what is used in the Nivi style and instead of pleating it, wrap it around yourself tightly, as many times as necessary, then throw the rest over your shoulder.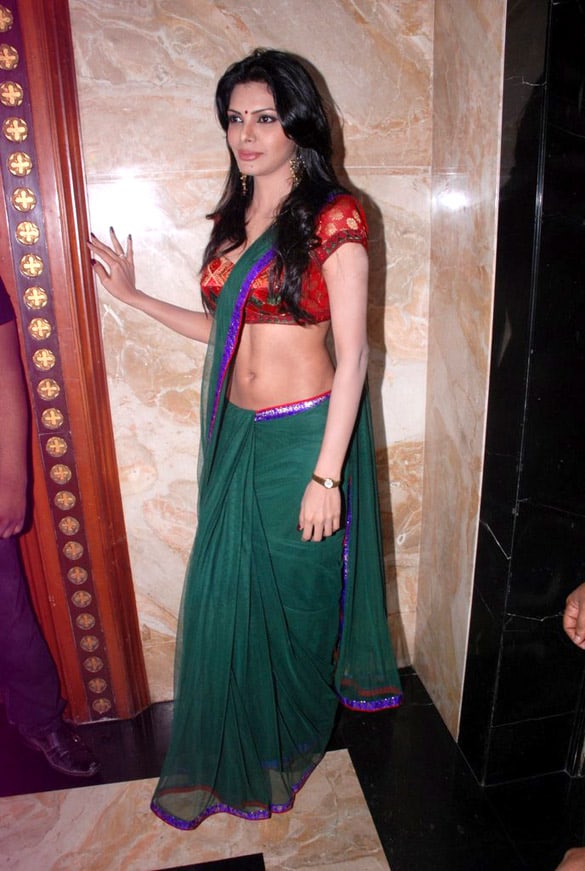 A modification of the Nivi style, the butterfly is a popular choice at red carpets, and absolutely perfect for chiffon sarees. Thicker saree materials would scrunch up too much to be used to achieve the streamlined look that characterises the butterfly drape.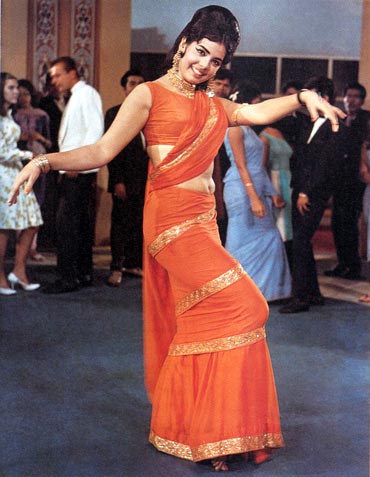 To perfect this look, drape and pleat the saree normally around you, but when you gather the pleats for your pallu, make sure they're thin enough to fit comfortably in your palm. Bring the pallu across your bust, and pin it at the bottom of the blouse, and let the rest fall over your shoulder. Your glam quotient? Off the charts.
Buy your favourite chiffon sarees online, and wear them in any of these styles to be the heroine of the hour, wherever you go!