Fashion world is changing and leaning more n more towards comfy fashion. I personally love n enjoy street style fashion, thus I welcome this change with wide hands opened. These days street style fashion trend is booming with latest workout cloths & activewear available in the market. Style begins with comfort and posture. Today's modern casuals stress on dynamic, modular designs and easy fabrics. The latest range of joggers and track pants for men and women speak to a generation that is fit and sporty. Combine these fresh designs with your favourite accessories to create exciting new ensembles that speak your language.
Ladies Jogger Pants Ruling the Workout Cloth World 
Ladies joggers can become a centrepiece of many bold outfits that combine classic accessories with a street style. White sneakers, a white top and a denim shirt, make a perfect ensemble for your slim fit joggers. Tuck in a long sleeve cardigan and highlight with a belt over a pair of light jeggings (jean + legging). Wear pumps and a sleeveless top with your joggers or show off some mid-riff with a tank top while choosing a pair of converse shoes for the finishing touch. Don't just slap a combo together, be comfortable and trendy with your choice of workout cloths. Try out a bold and high fashion inspired combo of shirt and biker jacket with a pair of matching boots with your joggers. That is a look that will make heads turn for sure. A tweed jacket and a belt can also add another charming effect to the basic jogger look. Opt for a minimalistic sports jacket and easy loafers to retain a bit of that athletic vibe.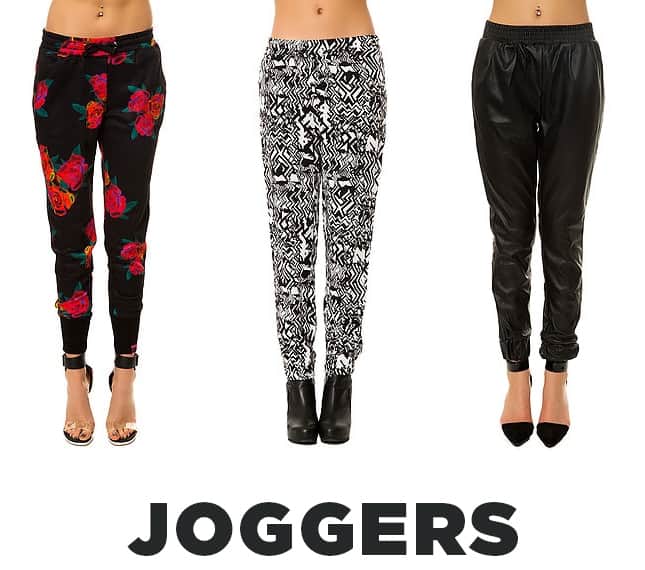 Best Brands and Places to get Your Workout Cloths
Some of the trending collections of joggers for women include the latest by Pantaloons' Ajile label and abof Women. Nike maintains its sporty and innovative designs with the new set of joggers and tracks. Antigravity, Kultprit, Puma and Proline also have a large number of enterprising and new designs. Printed joggers and denim joggers are in, but you can also opt for solid colours, from vibrant greens and blues to different shades of black and grey.
Street Style Fashion Celebrates Track Pants – A New Age Fashion Principal
The track pants are no longer restricted to sports. As street fashion is blending the athletic comfort of sportswear with the style statements of the 21st century, track pants for men are now a very popular choice of casual wear. After Denim Jeans, the most comfy outfit for men is Track Pants. Refreshing shapes, designs and materials now leave a universe of choice as you browse through the latest collections.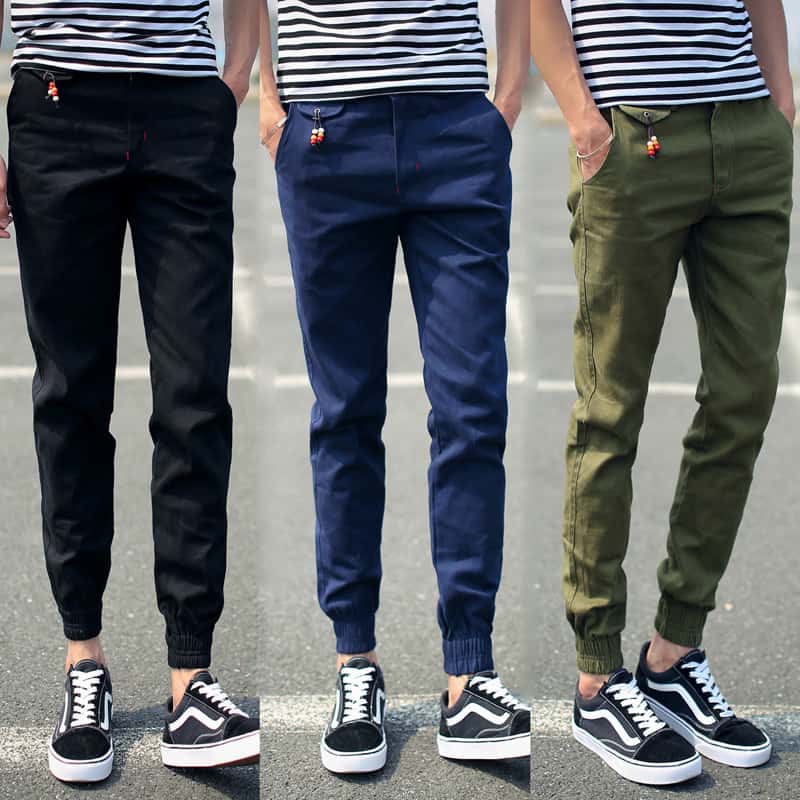 SKULT by Shahid Kapoor is one of India's most exclusive athleisure brands. Check out their unique designs, inspired by mobility and trends from across the world. Look printed track pants and wear them with a good pair of sports shoes. You can also try out some loafers or high-tops along with graphic tees and hoodies with the new track pant designs. Reebok and Kultprit are two more trending brands in track pants for men. Choose staple colours like various grey shades, black and navy blue, with or without prints. Side stripes add height, and bright colours are also another popular choice. More brands to check out include abof Men, Black Panther and Blue Saint.
Hit the streets with the meanest and latest of casual wear, designed to flatter and speak your attitude. Get tips from the experts, updates on global trends and buying recommendations that are specifically customised for you. Add a fresh wave of exclusive casual wear to your wardrobe.
So that was all about comfy fashion which I am really enjoying these days. Hope you enjoyed reading the post. For more updates keep checking this space. Always grateful to have you all 🙂
In Gratitude…
Lots of Love n Hugs!
xoxo..!!