Hello Beauties, Once again I am back with my shopping experience with a New Website. As many of you know, I always keep searching for new fashion stuff and reliable shopping portals. I really like to explore new online shopping website having fresh and something outstanding fashion stuff. While Searching for the same, I came to know about SBuys.in from a friend of mine. I already ordered 3 dresses and here I am sharing my shopping experience with all of you.
What SBuys.in Offers?
SBuys.in is a contemporary fashion store, which offers cloths for Women and Kids both. It is a newly launched fashion web store with some lovely stuff for online shoppers.
Website at a Glance!
When I visited SBuys.in for the first time, I really got impressed with their Logo! Very cute creation. It is a fairly neat and clean website. Here you can easily find what you are looking for. The website is categorized in 3 Segments mainly; Women, Children and Boutique. Nothing much complex!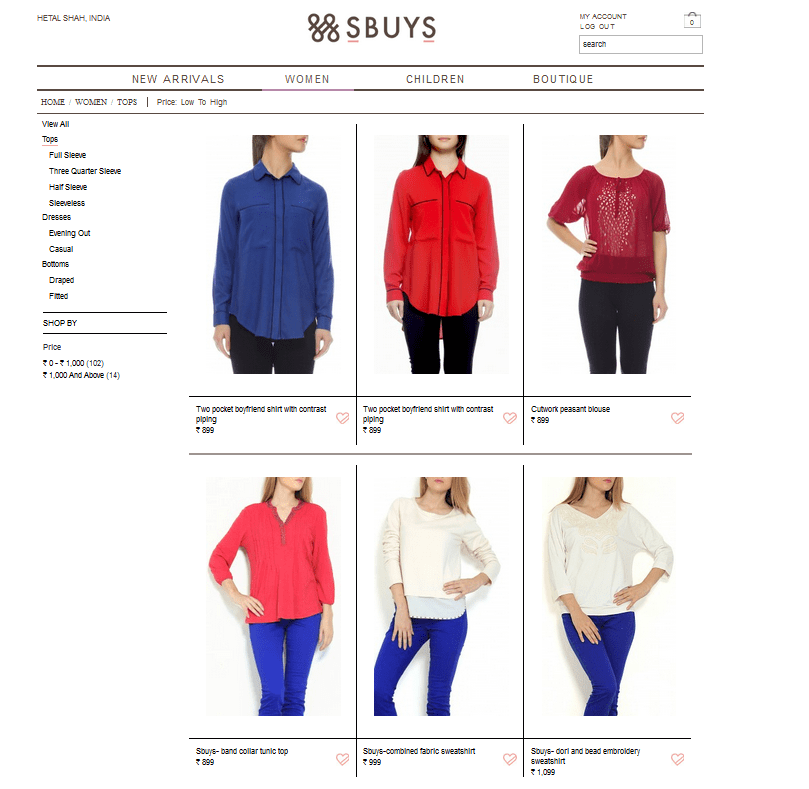 I like it the way they offered Sorting Option in the Left sidebar. We can sort the collection as per Type of outfit and Price Both. They have all standard size options available, from Small to XL. Overall, thumbs up to their Web site.
What I Ordered? My Shopping….
Ok, Now Something that You are waiting for. What I ordered? Well, Three Things I ordered from SBuys.in. Check it out!
(1)    Embellished Peplum Top: I am a huge fan of Peplum tops and Peplum Skirts, They look trendy. It is an Embellished red knit Peplum top with princess front seams and back button closure. I ordered this Peplum top for my black leather pencil skirt. I am going to experiment with this look, but I am sure, this Red Hot Peplum Top will look perfect with my black leather skirt.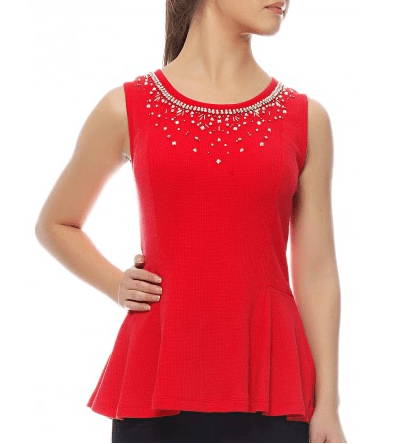 (2)    Leather Detail Shirt: This Leather Detail Shirt has a geometrical print with faux leather collar and hidden button placket details. It is simple yet looks very smart. I am thinking about wearing it with my narrow ankle length pant.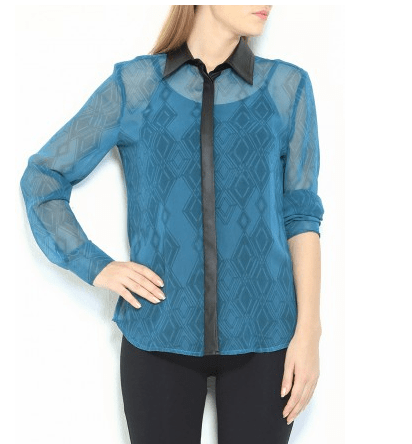 (3)    Layered knit dress: This one is my favorite one, can't wait to Try this Dress.This one is a T-Shirt dress in jersey with mesh lining for a comfortable fit and I love jersey fabric! Always so comfortable!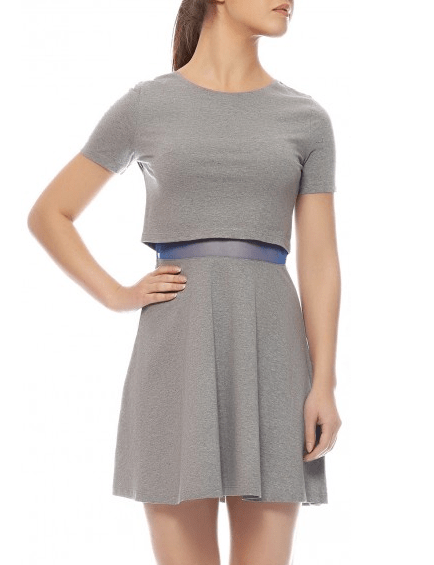 So these are my 3 Picks from Sbuys.in
Collection Review: I really liked the collection on Sbuys. It is a small online store, but the dresses and Tops are really cool and trendy. Price wise it is quite compatible with other online stores which offers cool fashion stuff.
I really liked the boutique concept launched by Sbuys.in If you are an aspiring designer, you can submit your designs to them and you can collaborate with them. This way Sbuys can be a good career opportunity for future fashion designers and those who wants to launch their own collection online.
What is Unique About this Store? Their Children Collection For Sure! Ask any mom, how tough it is to find some unique pretty clothes for their little girl! If you have a baby girl or a girl at the age of 4-8 years, You must check their children's collection. It is really cute and the clothes that they have under their children's collection category are really unique and pretty. You can buy some awesome cute stuff for your little one from sbuys.in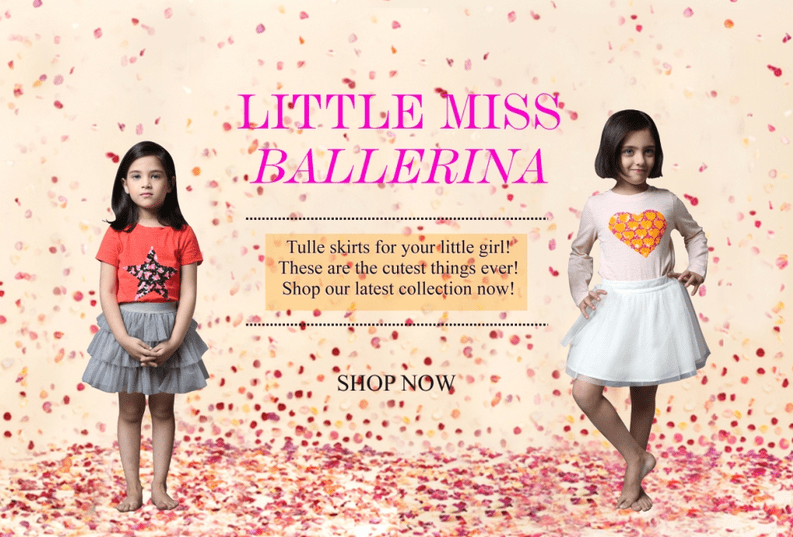 What I Don't Like: Nothing much, but I will surely love to see more options in each category on sbuys.in. Though it is a newly launched store, I am really happy with what they have. However, I will love to see some skirts, shorts and fashion accessories too in the near future!
Final Words: I highly recommend this online shopping site to those who like to wear something different and always stylish. Also, to the moms of little girls!! Do check their children's collection.
So, This was my review and shopping experience with SBuys.in For now I am eagerly waiting for my parcel to arrive. Hope you liked this post and Don't forget to check sbuys.in
Happy Shopping Girls!!
Stay Healthy and Stylish Always!
–          Lots of Love….
            Hetal