Today I am going to share my views about Rewardme.in It is an initiative by the famous company P&G (Procter & Gamble )which is a world known company for various brands like Braun, Oral B, Old Spice, Olay, Wella, Venus, Whisper, Pampers, Ariel and so on. With Reward Me Initiative by P&G, You can try their samples for Free Every Month. Yes, it is free for all. Read the complete guide and my experience how it works.

A disclaimer: Before I begin, I just want to make a point that this is not a sponsor post. I am sharing this with all of you because I really like this concept and it worked for me. And every lady wants to save money on Grocery Spending right? Then Why not to try new products for free? Hope you all will find this post helpful.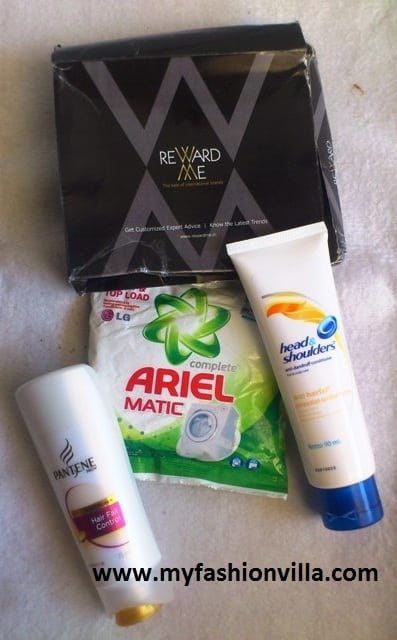 Reward Me Concept
Rewardme.in allows you to try few samples every month. Those samples are mostly new launches by P&G group. So with Reward me, they want you to try products for free and then you may decide whether to buy those products in the future or not. This way, you can reward yourself with some free products every month! How cool is that??
How
Rewardme

.

in

Works

?

Once you will sign up with this site, you will be given 5-6 sample options. You can choose 3 Products at a time which will be delivered to your doorstep free of cost.
My Experience With
Rewardme.in
I got 5 options and from those options, I choose 3 products which are as follows.
(1) Ariel Matic (200 gms)– Priced Around 35 Rs
(2) Head And Shoulders Anti Hairfall Conditioner (90 ml) – Priced 69 Rs
(3) Pantene Pro-V Hair Fall Control Conditioner (75 ml) – Priced 59 Rs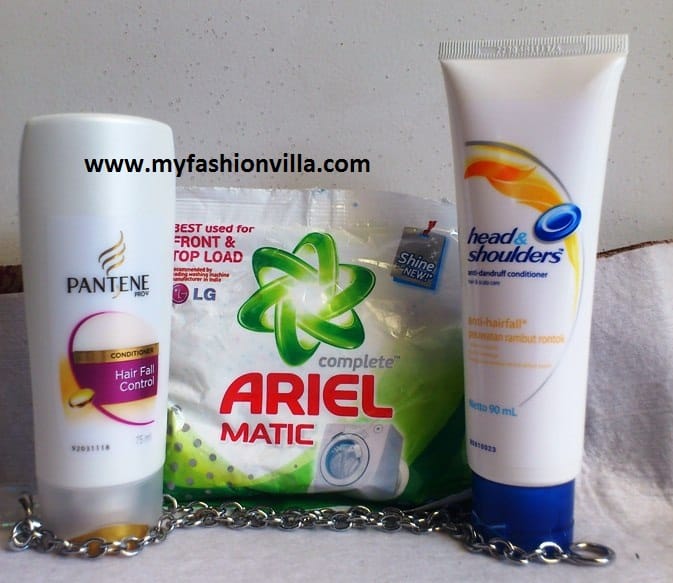 I received my parcel in 10 Days max and I don't pay a single penny! So this way they sent me 3 Products worth Rs 160 Absolutely Free. Not even shipping charges!
Isn't it good? You can ask for Free samples too. Sign-Up here www.rewardme.in and choose 3 products that you want to try for Free!
What disappointed me? Packaging Only! Rewardme.in can still need to improve packaging. Rest I am yet to try those products. Will Review them too on Myfashionvilla.com
Hope you may like this Post; if so let me know through comment!
With Lots of Love!
– Hetal