Hi Girls. these days I am really getting obsessed with Oriflame Products and they deserve much love; I swear by! I have recently tried a skin care product too. One of my friends gifted me a Face Wash from Oriflame and I loved it too. I am already loving their latest TheOne range, which I am reviewing here on MyFashionVilla. With all this goodness, now I am a Fan of Oriflame. Today I am going to show you, Oriflame TheOne Colour Unlimited Lipsticks, Shades, Swatches and Other Details today. Stay with me 🙂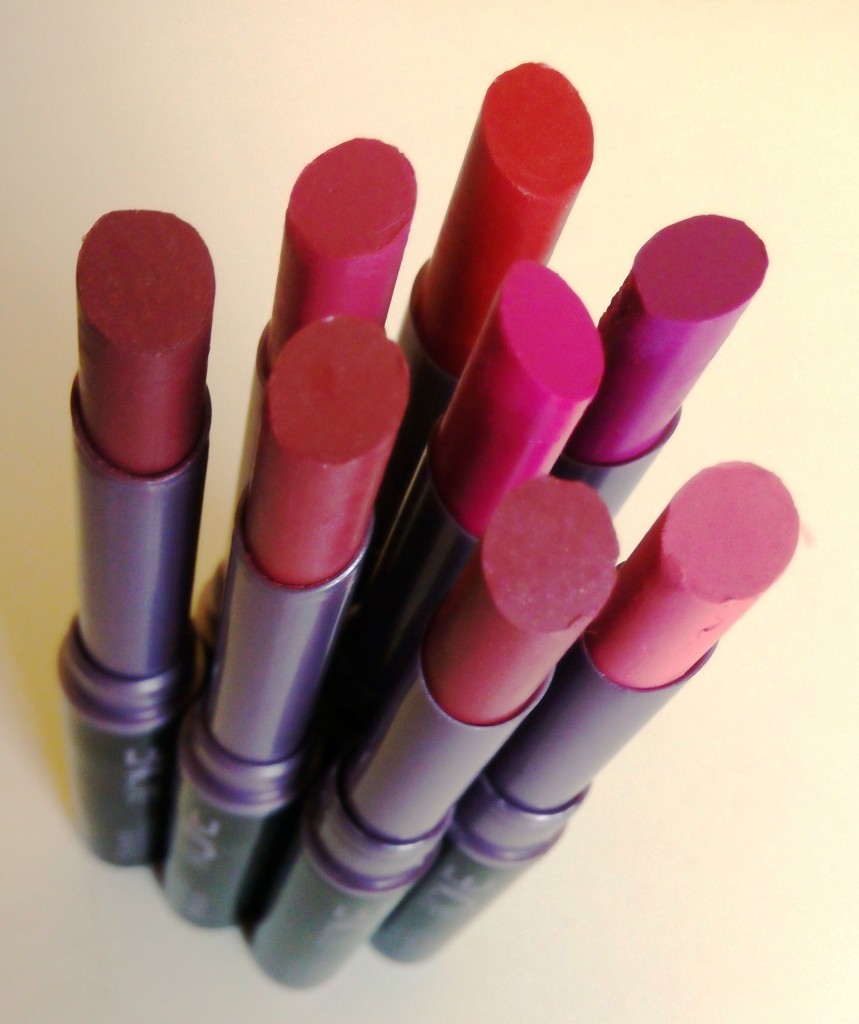 About Oriflame TheOne Colour Unlimited Lipstick:
Super Colour and Comfort with Long Wear Lipstick. A Lipstick that lasts as long as you can. Lip Grip Technology fastens lipstick to lips with anti-smudge ingredients. So colour stays put.. Comfortably.
• Lightweight Texture
• Enriched with a Blend of Oils & Butters
• For Long Lasting Comfort & Moisture
Quantity: 1.7 g
Price: Rs 499
Oriflame TheOne Colour Unlimited Lipstick Shades
Oriflame TheOne Colour Unlimited Lipsticks come in eight bright shades. Below are the shades of each lipstick from the long wear collection by Oriflame.
Absolute Blush
Always Cranberry
Pink Unlimited
Fuchsia Excess
Endless Red
Violet Extreme
Forever Plum
Mocha Intensity
Now The Pictures and Shades of Each Lippies.
I just took one below picture in the same order, the shades are mentioned above. So the left most is Absolute Blush and The Right Most is Mocha Intensity. This will help you to choose your favorite shade 😉

And Here are the Swatches of each of the Lipstick from Long Wear range by Oriflame.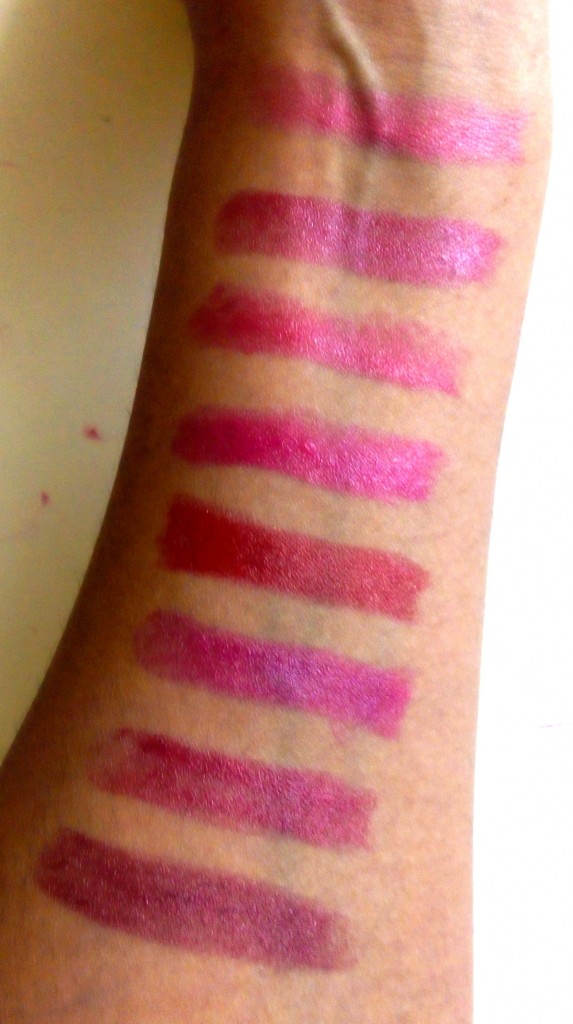 I am going to review them in detail soon, as all shades from this range are awesome and easily wearable. Especially I love Pink Shades from this range, they are just gorgeous. Wait for the detailed review of Oriflame TheOne Colour Unlimited lipsticks 😉
Now a Few More Pics 😀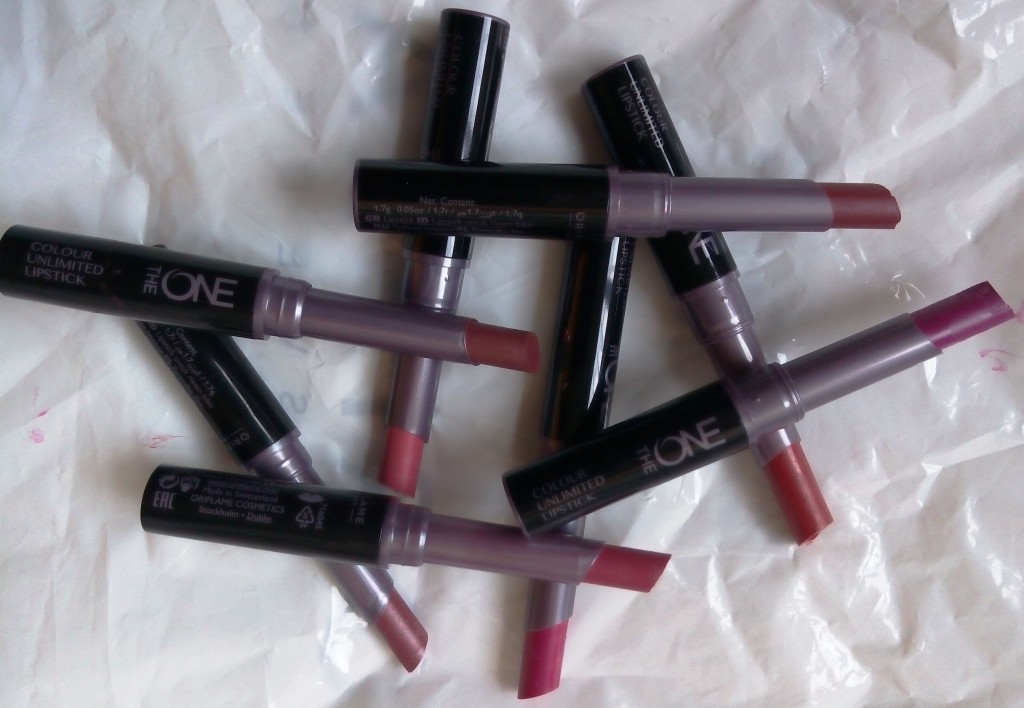 Reviews Coming Soon… Hope You liked this post. Which is your favorite shade from these 8? Share in comments 🙂
Till Then! Enjoy Winter..
Stay Hot xoxo'-)