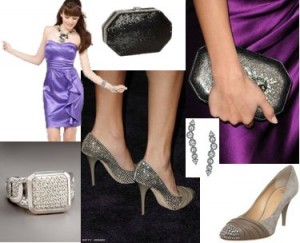 The Year 2011 is all about major fashion updates. Now it's time to change your party look. Put on a classy sequin dress and we assure, you will rock the party. Yes, Sequin Dresses are coming in fashion now. Not only sequin dresses, but try sequin accessories, sequin pumps or a party look sequin gown. They will give you glamorous, classy and trendy look.
If you follow latest fashion trends, then try Sequins this season. Whether you are attending a wedding or evening parties, to look different, add some shimmer with shiny or matt Sequins to your attire. Here are some tips to choose and wear latest fashion Sequin Dresses and accessories.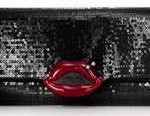 Sequin Cluches: This is the hottest trend followed by all beauties form Bollywood to Hollywood. Sequin Cluche is something you done need to find and occasion to carry it. You can include Sequin Cluch in your casual look too.
Sequin Pumps: Pumps itself are in fashion today, wear Sequin Pumps in evening party with your evening attire. When you wear Sequin Pumps, try to highlight them by putting other accessories as minimal as possible.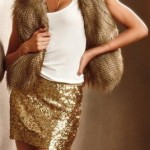 Sequin LBD: LBDs (Little Black Dress) are always in fashion, they are must have in wardrobe for everyone. This time it's a Sequin LBD. It will be perfect eye candy attire for 2011-2012 parties.
Sequin Skirt: Are you a person who doesn't want to look like a Jang Pang girl! Do you choose to be simple but fashion follower? Then go with Sequin Skirt with a simple top. Just wear Sequin Skirt and leave everything else as minimal as possible. This is the best way to follow latest fashion trend with your choice.
MyFashionVilla Tip for all Fashion Chic Girls out there!!
Make "Sequin Theme" in your wish list now.  If you see some cool, smart and happening Sequin Cluches out there, just don't let them go, grab them smartly 😉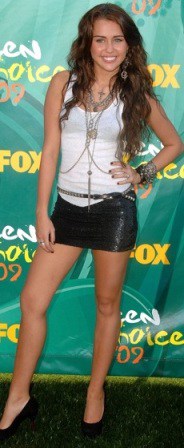 And now look at , what super stars from Hollywood are wearing! They are following latest fashion Sequin Dresses too. Look at Miley Cyrus's (Hannah Montana's) short Sequin Skirt. It is so pretty and stylish. This look of Miley Cyrus was so popular and noted by whole media. Then check the Hot and Sexy Cat Deeley's dress. She is a celebrity host of very famous show, "SO YOU THINK YOU CAN DANCE" and a super model Diva. She chose this Golden sequin dresses. She looks super gorgeous!
MyFashionVilla is waiting for your responses. Share your views in comment area or on Facebook Page https://www.facebook.com/myfashionvilla
Stay Healthy and Be stylish!!
Xoxoxox 🙂