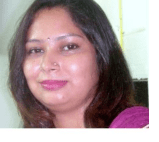 This is guest post written by Ankita Shah. She wants to share monsoon fashion make up tips and tricks which can really do magic for all the trendy girls. In this relieving monsoon season sometimes it is harsh to keep yourself Smart & Beautiful due to surprise showers. So for this its time to bunch up the most essential & vital tips to maintain yourself in downpour and still look at best.In this season, most common problem is smudging of make-up. It can be easily prevented by approaching the problem in right manner. It is also advisable to use always Waterproof and Light Make-Up during Rains. Besides this below are few Monsoon Fashion Make-up tips and tricks to keep you pretty while its Raining.
• Wash and cleanse face thoroughly with mild face wash and rub an ice-cube for 3-5 min on your face so that it reduces sweating rate and thus make-up stays for long.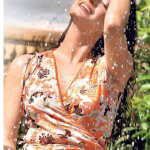 • One with Oily skin can use Astringent while ones with Normal to Dry skin should use toner after this to refresh the skin.
•Say big NO to Foundation as this is main cause of smudging. Instead of this go for Sheer Powder as it will give flawless look.
• For Eyes use eye Shadows with sheer and pastel shades and redefine them with a thin line of waterproof eyeliner and Mascara. Suggested shades of eye shadow-Blue, Brown, Beige & pink.
• Don't use Kohl (Kajal) in monsoon season
• Keep your Eyebrows in shape with threading as use of eyebrow pencil is not suggested In rainy time. You can even use a bit of Hair gel on brow brush to keep them look in shape.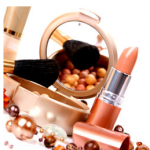 • Apply Blush lightly and blend It properly outer wards so that it doesn't look like patch. Suggested shades for blushy cheeks—pink and Cream.
• Use long lasting colour stay lipsticks with matte and soft colours.try to avoid liquid lip colours. Suggested shades—Nude peach, pink, brown and corals.