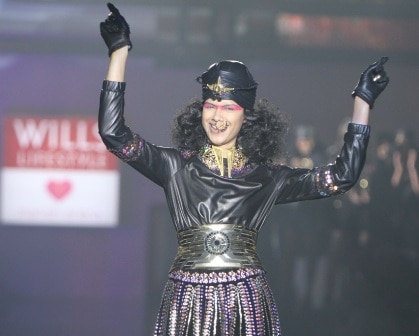 The Wills Lifestyle India Fashion Week Grand Finale by Manish Arora inspired by the legendary 'Burning Man festival' happened in New Delhi at Pragati Maidan yesterday. The collection by Manish Arora for the Grand Finale was an exceptional craftsmanship and abstract designs; revealing natural earth elements combined with his trademark cutting-edge design.
The major print stories in the collection were expressions of dark clouds mixed with neon elements, cloudy blue skies above the desert, recreating black and white layers with a hint of warm colors and geometric neon rays on green.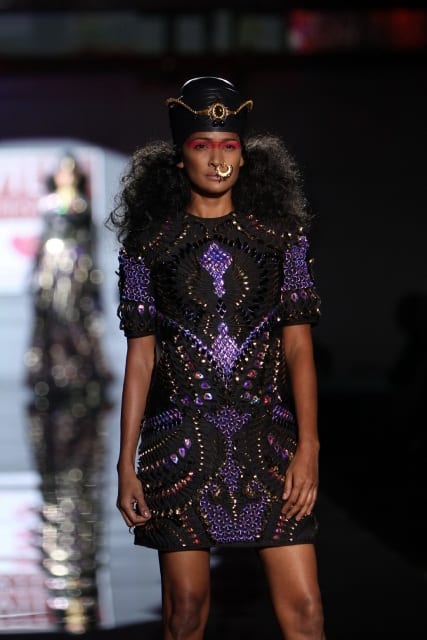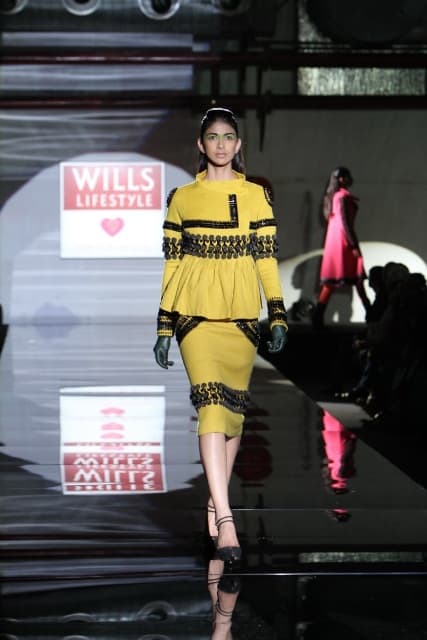 The silhouettes:
The silhouette range offered varieties in printed and embroidered peplum and balloon dresses, pleated tops, trench coats, jackets with Mandarin collars and knitwear embellished with 3D structures created with rexine, beads and metal chains.
What Manish Arora Said Before His Grand Finale Show:
Expressing his excitement on the collaborative Grand finale, Manish Arora said, "I am super excited to be showcasing at Wills Lifestyle India Fashion Week almost after 4 years…This collection is special as all my memories of Burning Man are here. I am also delighted to be associated with Wills Lifestyle. This is an enduring partnership… The Grand Finale show was a pleasure to conceive and I am grateful for the enthusiastic support received from the Wills Lifestyle & FDCI team. I also look forward to having my range at Wills Lifestyle stores."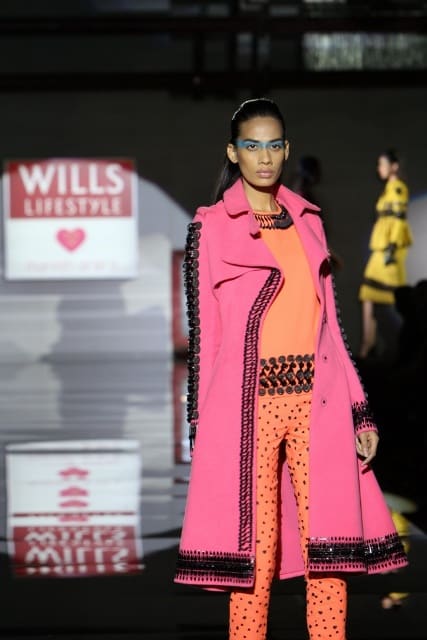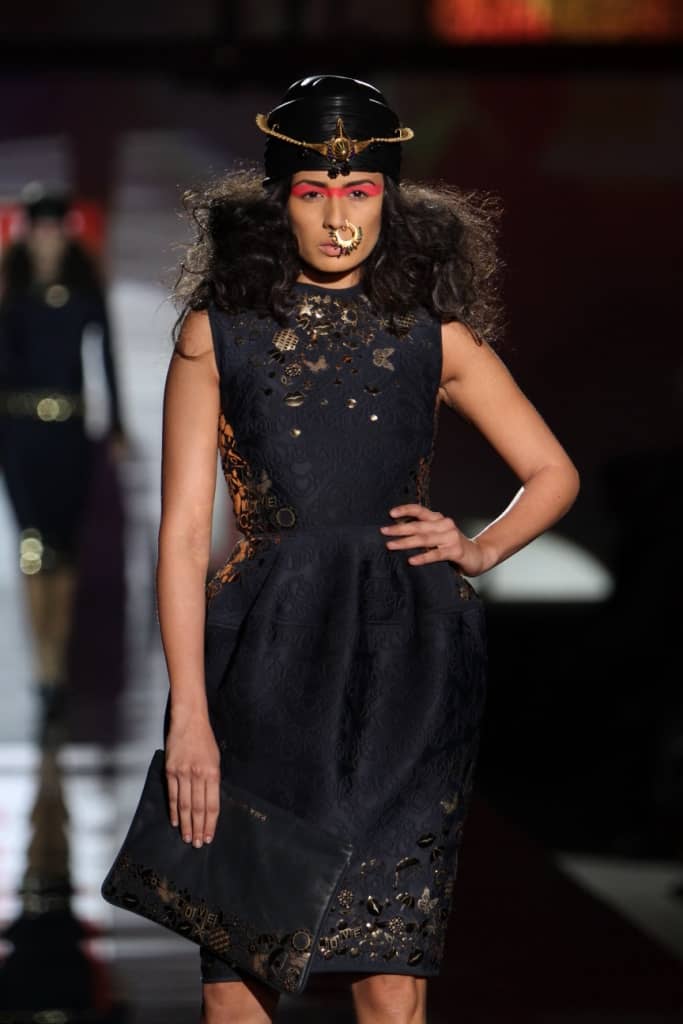 He Made us Totally Speechless! and undoubtedly He Received Standing Obsession too..
To see more Pictures of Manish Arora's Show, Visit our Page Here:
Love..
xoxoxo…