Hi Girls, how are you chilling? The weather is cool here and I am loving the warm sunshine in the winter morning, which keeps me energized whole day. So I thought to make an LOTD Post. Yeah, finally!! So I decided to create party going look as many of you messaged and mailed me to create party going look. So here is a step by step makeup tutorial with Oriflame The One Range. I have not used so many products because I don't use them actually. I like natural looks with minimum makeup only. Hope you will like it.
Why I Choose Oriflame The One Range for My LOTD

As you must have seen, I have reviewed many products from TheOne Range already. If you have not checked those reviews yet, you can check Oriflame TheOne Foundation Review, Oriflame Conceler Review, Oriflame Eye Shadows Swatches, Oriflame The One Stylo Review and Oriflame TheOne Mascara review too. Just follow the links.
I have tried many of TheOne products already and honestly I find them awesome with the staying power, quality and look. They are not that pricy as well. So I thought to create a look with the same range. Let me start.
So This is My Before. In this Picture I am not wearing any makeup. I have just applied a regular moisturizer on my face.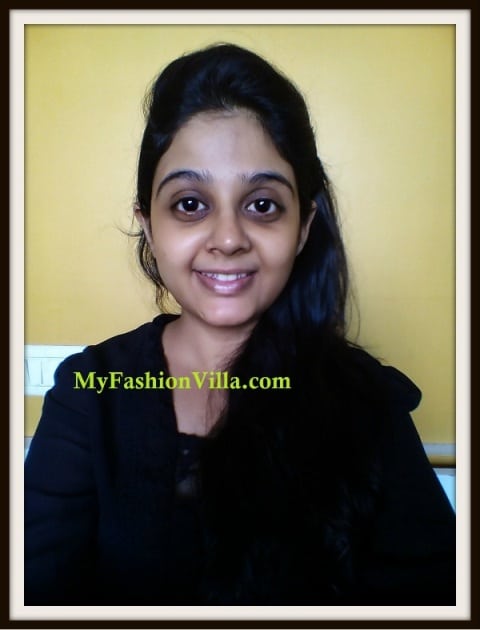 I started with Oriflame The One Illuskin Concealer. I applied it on my eyelids as well as to cover dark circles under eye. I simply did a tiny dots and spread it through my finger tips evenly. Never leave conceler without spreading it evenly otherwise it will give patchy look. Also try to reach near your waterline area so you get good coverage.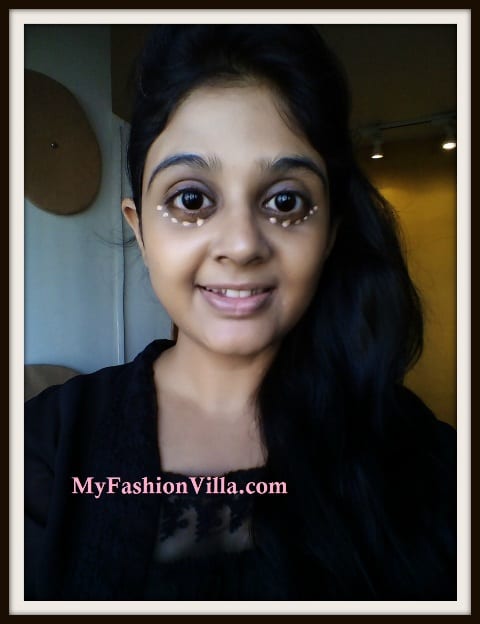 Then I applied Oriflame The One IlluSkin Foundation. I applied it while placing tiny dots all over my face and spread it through my finger tips. When you apply any foundation, never miss your neck and ears, otherwise it will look completely unnatural.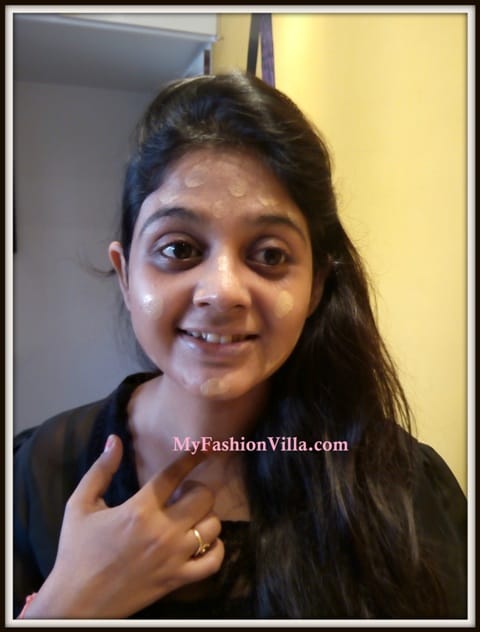 After foundation I decided to complete eye makeup. Usually I like to highlight my eyes only with the minimal makeup. For my eyes I used Oriflame The One Colour Impact Cream Eye Shadow "Golden Brown", Oriflame The One Eye Liner Stylo, Oriflame The One Volume Blast Mascara and Oriflame Khol Pencil.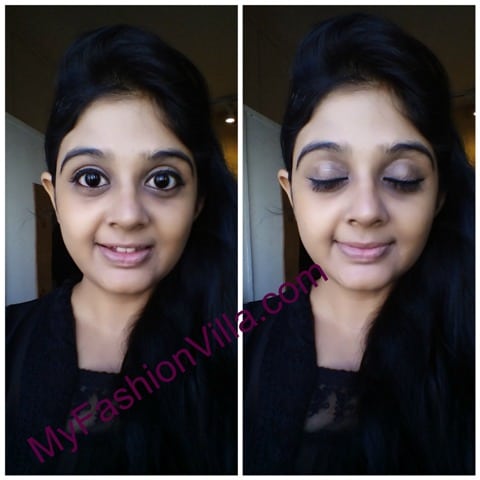 And Finally I applied Oriflame Lipstick on my lips. And I am done. Here is my final look with Oriflame TheOne Makeup Products.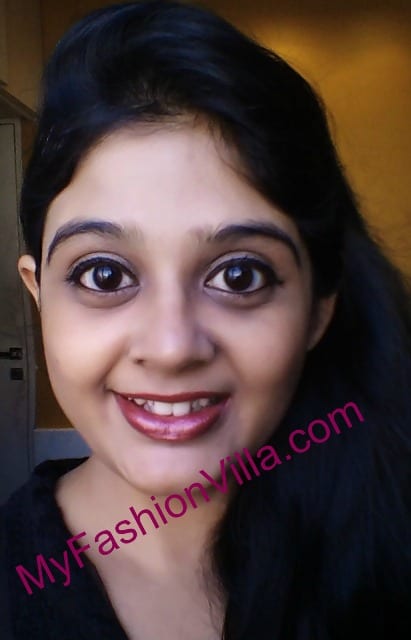 And Here is My Before and After! Hows it? Liked it? Share your views in comment below. I would love to read and reply 😀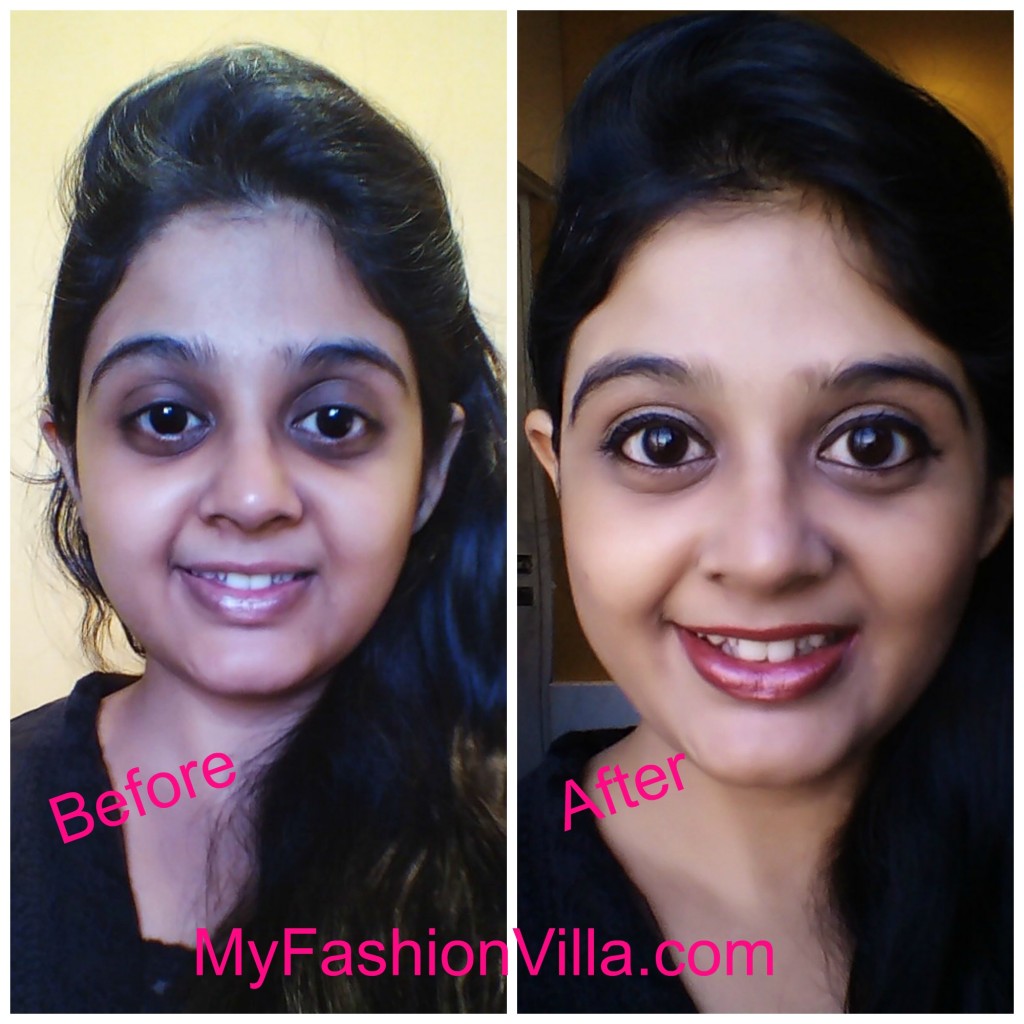 Overall Thoughts on The Products and Makeup:
As I said, I used Oriflame TheOne Range of Makeup to create this look. If you will ask me, I would say, if you like to wear natural makeup with medium coverage for daily wearing then, you must try this makeup. As The quality is really impressive with powerful staying power.
This one is a PartyGo look, where I highlighted my eyes. And kept rest of the things minimal. Hope you liked my post. I will do OOTD post soon while wearing this look.
Stay in Touch Beauties!
Lots of Love
Hetal 🙂
Disclaimer:
Opinions expressed are solely my own, The Company Oriflame is not liable for the same.