Hellooooo beauties..!!! I am back, writing post almost after 10 days now. Well, so many things happening in life these days, I have some exciting news for all of you, wait for that 😉 I was dealing with eye infection as well 🙁 Don't know the cause but was tough time but I am better now. So, that's all about me. What are you doing these days? Today I sit down to share one more discovery of a great clothing portal that I came to know. And thought to share with all of you. Let's get started. Today I am giving you all the details about indiantrendz.com
I call it "A Family Portal" because they have great collection for Men, Women and Kids. And not just clothing, they have beautiful jewelry as well. indiantrendz.com is a huge portal with thousands of ethnic wear and jewelry.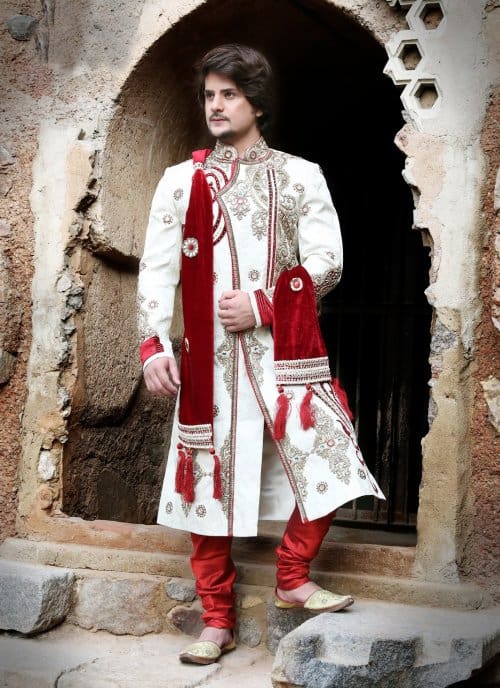 Categories: The best thing about IndianTrendz is their broad categories. Usually such portals sell women's wear only, but this website has Men's wear and Kids wear as well. And you can buy matching jewelry from the same website. Moreover, if you are a great follower of bollywood, They have special category called "Bollywood Style". If you are looking for some stunning outfits for Wedding, Check their "Wedding Wears" Category. You will find gorgeous sarees, lehenga cholis, salwar suit, gown, shervani for men and ethnic wear for kids especially designed for wedding. Awesome, right? Well awesomeness doesn't end here. If you love some saree that your favorite actress wears in a specific movie, you can find that in their special category called "Bollywood Replica". Just… Perfect.. !!!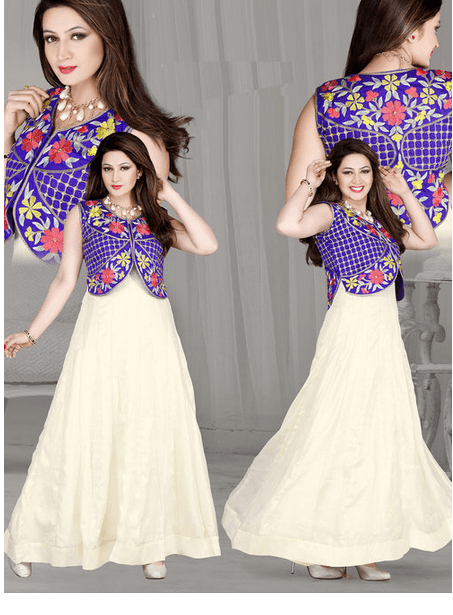 What is USP for indiantrendz.com?
Kids Wear..!! believe me, its really really tough to find ethnic wear for kids. We have kids in our family. one is 9 year old and twin boys who are 5 year old. Not let me tell you what happens all the time!! We had wedding in our family last year and believe me we went suppa crazy searching for good ethnic wear for kids. We found 2-3 local shops but they couldn't show us variety and options 🙁 And you know how kids are..!!! they want options. They literally rejected every thing. Their shopping took more days than us 😀 but not any more!!
indiantrendz.com has wide range of products in their Kids Wear category. and what I found? Sarees for Girls?? Yeah, they have sarees for small girls 😀 Awwww How Sweet 🙂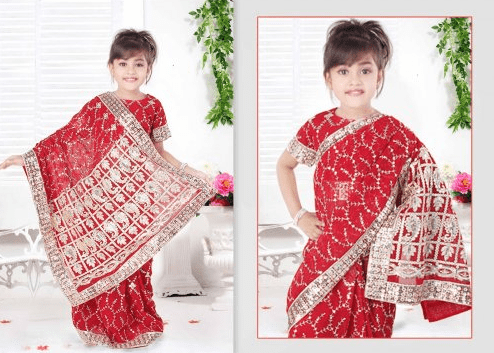 Now if your little girl loves draping saree, get one for her. I am sure she would love it :-*
What I love on indiantrendz.com
(1) I am loving the Floor Length Anarkali Trend. I don't know why but since my childhood days i was getting fascinated by that Rekha's Anarkali Dress in the song "in aankhon ki masti ke…." And Madhuri wearing floor length Anarkali in Devdas. Anarkali looks elegant, isn't it? So from Indiantrendz I love a floor length anarkali. Such a stunning one with gorgeous youthful colors. For Anarkali Suits, I guess Indiantrendz is the Right Place. I can see thousands of anaraklis at good affordable prices. At least much cheaper than what we see in retail shops.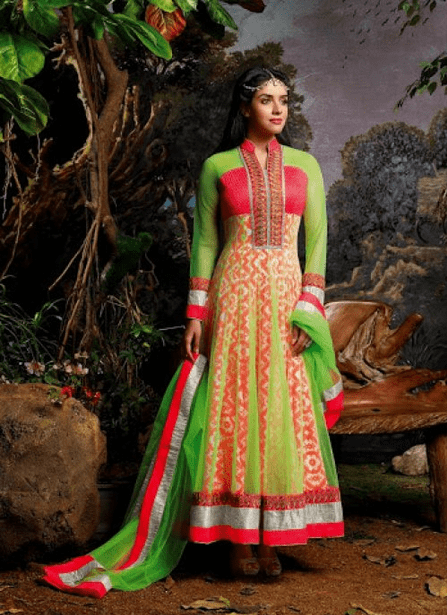 (2)Then I just love this saree. I guess it comes under the bollywood style sarees. But I love it. Black is one of my favorite color and i just loved the beautiful leaf embroidery on this saree. Quite elegant. I have bought a couple of sarees online and so far, I had good experience only 🙂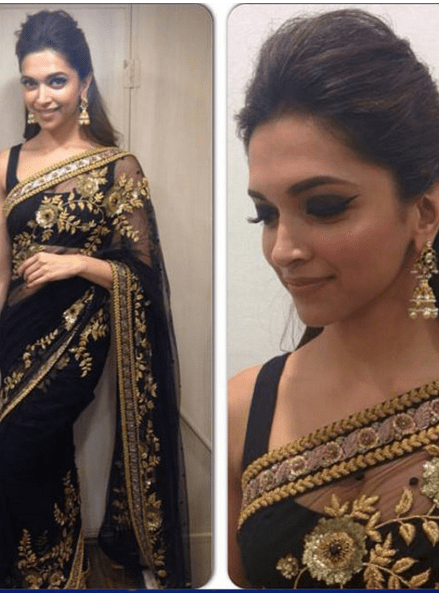 So that's from my side today. If you are planning to buy some ethnic wear, do check indiantrendz.com 🙂 And for Kids Ethnic wear I guess Indiantrendz is the Ultimate Place. Do check it out.
xoxo