Hello beautiful girls, Aishwarya here. You must have read my past review of Inveda. Next today I want to introduce a new product, namely Hip Hop Face Scrub. I have used it for more than a month now and today I am sharing review of it. It comes in a Straberry Fragrance. Find more details below.
About Hip Hop Face Scrub
Hip Hop Face Scrub can be used for all skins.It contains extracts of real strawberry and vitamin C.Tha also comprises microgranules that smoothens your skin from inside.You skin get rid off dirt,oils, as well as other impurities also.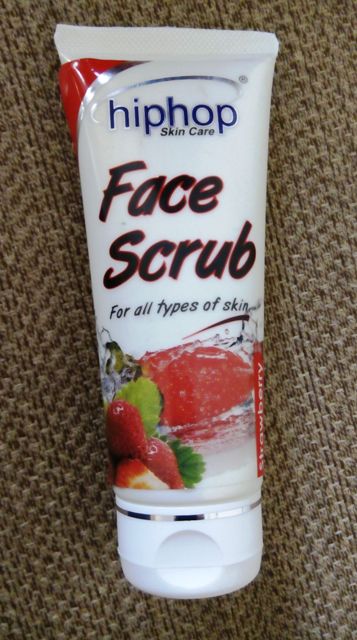 How to Use Hip Hop Face Scrub
Initially, moisturize your face and neck.Then apply all over the face and neck.Slowly and gradually massage in circular motionusing your finger tips.
What type of skin I'm having
I'm having very dry skin. And in winter especially, it becomes very challenging to take care of my skin in winters. But when I come across Hip Hop Face Scrub, it gives me a very satisfactory result after using it.
Ingredients
Glycerol Monostearate, Cetyl Alcohol, Mineral Oil, Glycerine, Apricot Kernel, Emulsifying Wax, Strawberry extract, Sodium Benzoate, Methyl Parabane, Propyl Parabane, Water Deionised, Color.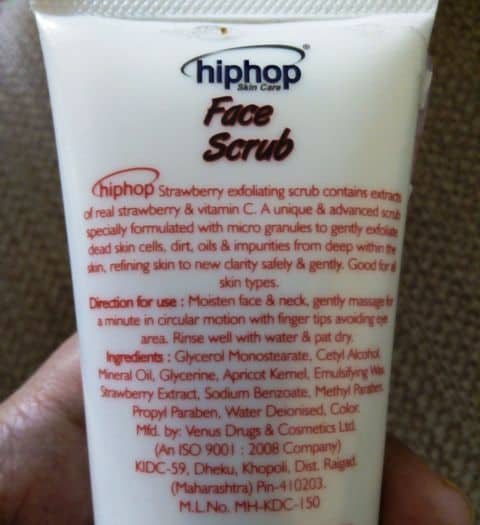 Price
Rs 98 /-
Who can use it
It can be used by all skin types.
Packaging
It comes in tube packing, that is very easy to use and can also be carried out while travelling. The plastic used is sturdy enough, so no worries about leakage.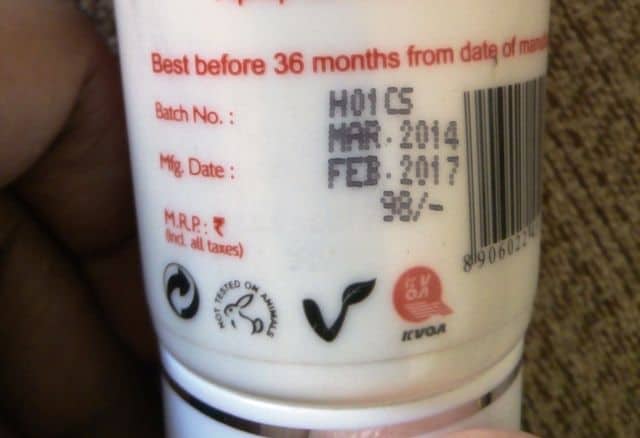 My Experience of Using Hip Hop Face Scrub
Well what I can say about this scrub.It gives very awesome result after using it.It leaves very soft feel and beautiful strawberry aroma that enforce me to use it again and again.Strawberry  extract found in it really makes me feel very  fresh especially when I use it in morning.Sometimes, after tiring hours when I use it.This face scrub gives me freshness.The micro-granules contained in it when applied over the skin removers all dirt, dead skin and impurities leaving pureness  and aroma.Even it's packing style is so protective that I can carry it with me during my travelling. So it helps me to do instant scrubbing whenever I need to do it.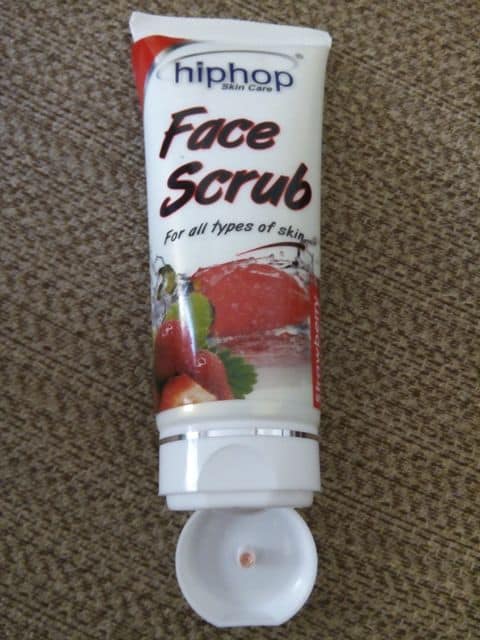 Benefits I Found
Hip Hop Face Scrub made from Strawberry extract and also contains vitamin C.
Leaves a very pleasant aroma
Used by almost all skin types
Doesn't shows any other side effects like side effects
Tube packing, very hygienic to use
SLS Free
Available at very cheap rates and usually found on many online shopping sites
Drawback That I Encountered
Well,hope you liked my review and I wish you may also love to use Hip Hop Face Scrub.Happy Winters!! Happy Holidays Girls.