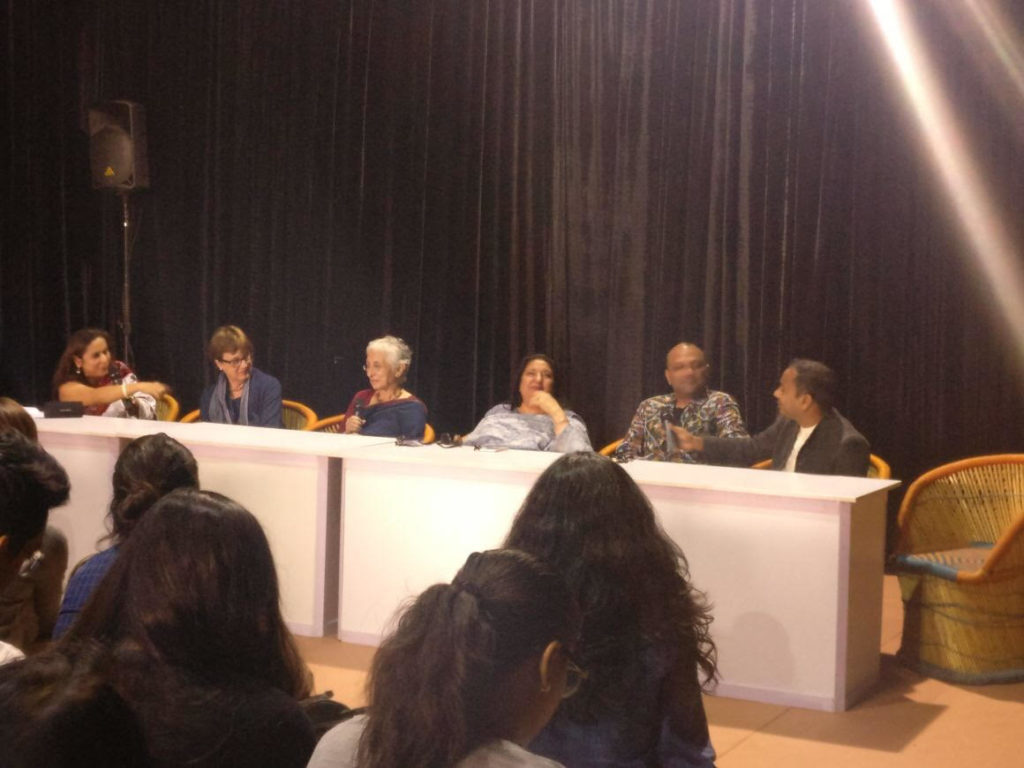 Panel Discussion on The Future of Handloom Industry in India at AIFWAW'17
Eminent Speakers shared their viewpoint on the Future of Handloom in India at AIFWAW'17.
Sanjay Garg: He being an optimist shares that we have a long way to go when it comes to Handloom. That is why We should aim for the day when the wife of the Weaver will be wearing handloom too.
Sally Holkar: She being the founder of WomenWeave and The Handloom School says, we should look for more employment opportunities for the people who are actually in need of this, whereby creating an entrepreneurship culture.
Anita lal and Gaurav Gupta shared their views on pricing. Anita Lal talks about our reactions towards the way of looking at things differently as to if people can buy a designer Kurta with chiffon or any fancy Kurta say for 15-18k. But when they see Kurta which is other than chiffon which is to be priced at 8k and made of Khadi Material than that make them feel shocking. Whereas, Gaurav Gupta says that do not say anything in handloom would be expensive. The variation in pricing should vary on the basis from what kind of yarns, fabrics and work is done over a garment. Also, we mostly forget that there is a cost of design too, other than weaving, handwork and wedges.
Uzramma, Founder of Malkha India and a veteran in Handloom industry, said "Powerloom is cheaper because workers get wedges no more than 75rs a day! They don't pay for electricity and appropriate wedges." Further, she added, The durability of Handloom would always be way better than Powerloom, because we make our own yarn.
Whereas, Designer Gaurav Gupta by adding conveys that we still need to go a long way. He feels that enthusiasm is missing. That glamour and sexy design part are also missing. We need to see the day when we will see Handloom at the Zara level and when we will see Handloom on Red Carpet. Celebrities are wearing for Oscars!
Uzramma by concluding shared an amazing thought that 'we must all have a dream and if you have a dream you surely can do it.'
MyFashionVilla will be covering AIFW A/W 2017 live. You will be able to see latest designer collection here, right after the show. You can also follow us on social media for live updates straight from the event itself. Keep checking this space for more stories and posts.
Here are our social media handles, follow us!
https://www.facebook.com/myfashionvilla
https://twitter.com/myfashionvilla
https://www.instagram.com/myfashionvilla/