Believe it or not, we need some lifestyle changes which allow us to spend quality time with family. We need something that gives us freedom from constant access to technology like Mobile Phones. With too much daily hassle bustle and always working & playing with smartphones; it is taking us away from those wonderful opportunities to play with our kids, cooking together, storytelling, family board games, and fun talks! Thank God, someone took note of it! Addressing this challenge, @Home is launching India's First Innovative Range of Furniture named "The Range Cutter"!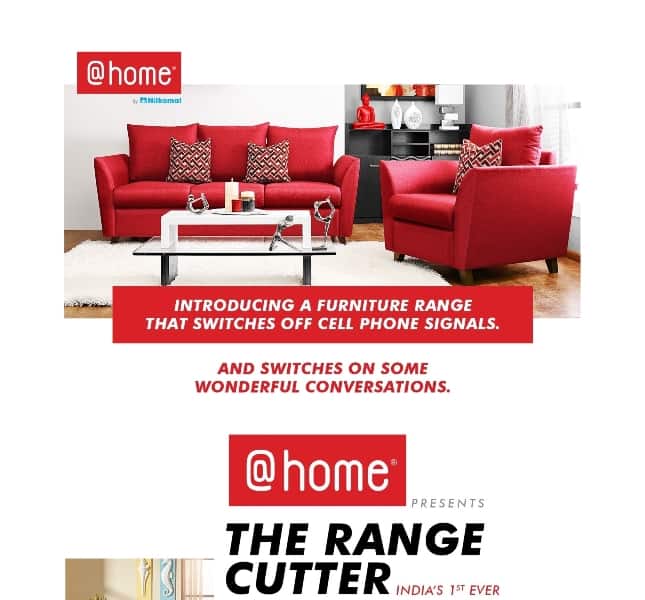 The Range Cutter by @Home
@home is one stop solution for home furnishing and home accessories. With 17 retail stores spread across the country, at home offers a wide range of furniture, soft furnishings & home accessories to decorate indoor space and outdoor space of your home.
The Range Cutter by at Home is a new line of Furniture by 'At Home' that allows you to spend quality time with your family. It accesses the mobile signal jammer when you are within it's range. It creates a powerful interface and effectively blocks transmission so that mobile phone will not get service provider's range and you can enjoy freedom from work to spend quality time with your family and friends.
Watch this Video to know more about how Range Cutter Works!
@Home is launching The Range Cutter at the massive discounted price; giving 75% introductory discount. To know more check this link:
https://www.at-home.co.in/the-range-cutter
This is something you must check! We will have more details about this product soon. Keep checking this space. If you have queries, feel free to ask and surely share your views too 🙂 Do you like this idea? Would you like to give it try? Share your views in comment below.
Update: So here is an interesting update! It was a prank 😀 April Fool Banaya 😀 Hope you enjoyed peeps! I loved the concept and How they came up with this Video, Loved it 😛