Hi Girls, today I am showing you three beautiful spring nail polish shades that you must try this spring season. Spring is all about trying cool, calm and peaceful pastel shades. From the Oriflame The One Long wear range, I recommend three beautiful pastel shades for this season, which are: Ballerina Rose, Strawberry Cream and Lilac Silk. Find their review and NOTD in this post.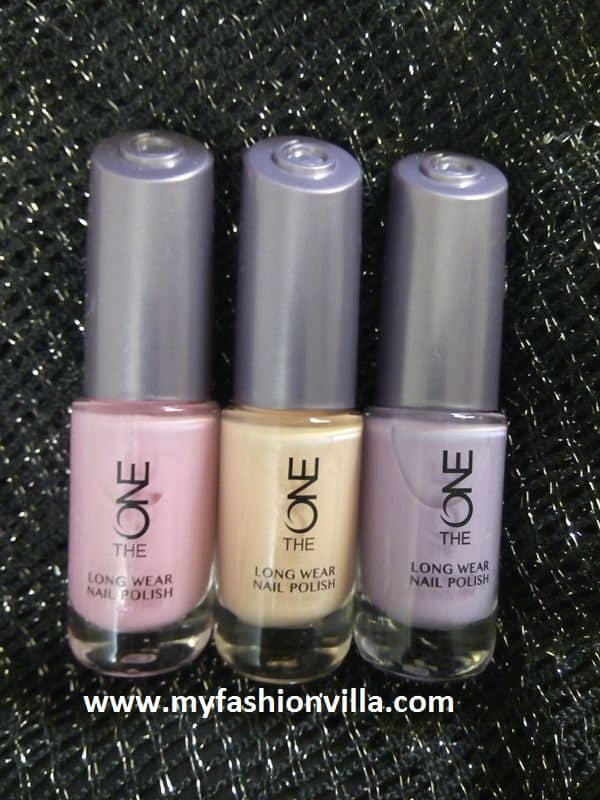 About Ballerina Rose: A beautiful color which is more towards cream with the Rose color tint. Such a beautiful day time nail color it is! It is quite different shade and if you ask me, I have not seen shade similar to this in any other brand. The glossy finish paint makes it look rich color to wear in Day time.
Strawberry Cream: A very pretty baby pink it is! Umm rather lighter than baby pink. When I am saying lighter, I don't mean transparent and that's the best part of it. Usually lighter shades are quite transparent in many brands, especially shade near to Pink. But this is not the case with Strawberry Cream shade from Oriflame Long Wear The One Range. You need two coats for opaque finish but the end result you get is so worth!!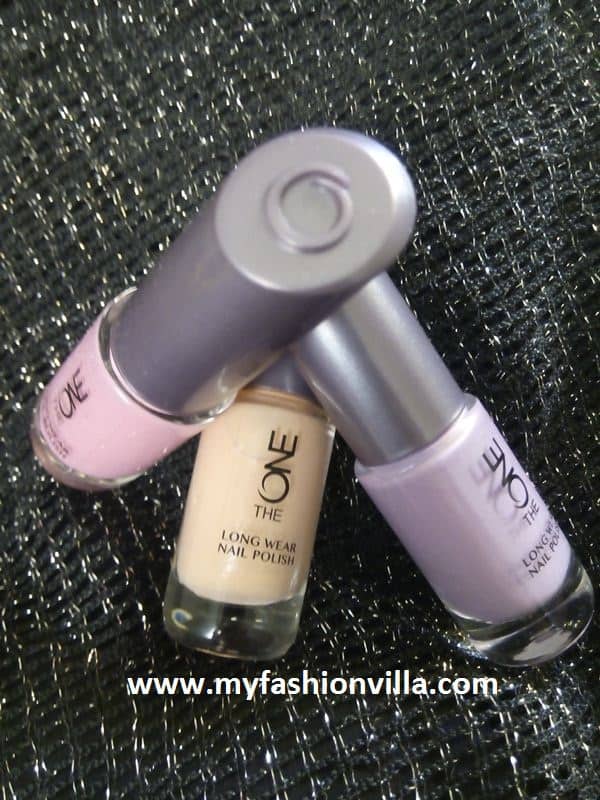 Lilac Silk: I am truly madly in love with this paint. From the day it arrived, I already wore this paint couple of times. I am fond of Lilac flower and fragrance and this shade reminds me the same. One of the most coolest shade from the entire range. Also, if you love purple, this will be your favorite!
Can You Wear All Three Togather??
Why Not?? This Way!!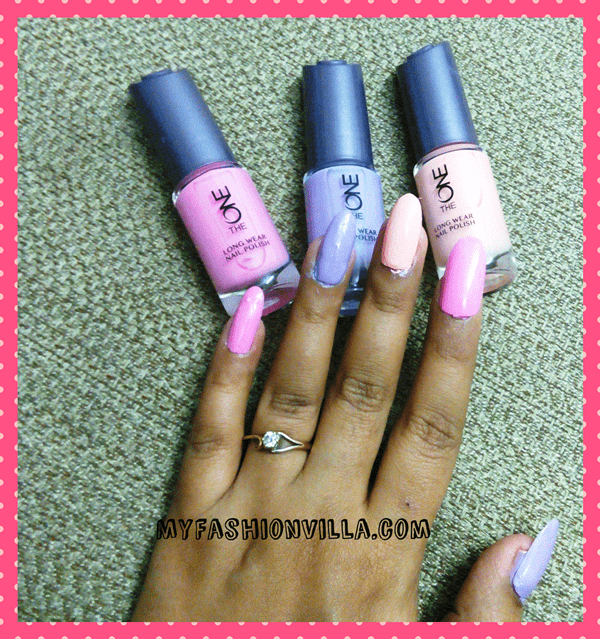 Hope You Enjoyed The Post. What are your favorite Shades? Have you tried Oriflame The One Nail Paints? I strongly recommend this paints if you love thick, opaque and glossy (not shimmer) finish nails!
Disclaimer:
Opinions expressed are solely my own, The Company Oriflame is not liable for the same.