In our day to day life, color plays a vital role. We all have our personal likes and dislikes and that is true for colors too. We all have our favorite or lucky color. Isn't It? But Have you ever think that your choice of cloths and colors are according to your personality always. Sounds interesting? Then read below, which neck tie will suit you best, as per your nature and your personality. I have given few quick tips too, enjoy!
Red Color Tie: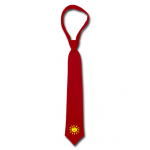 Red color is the color of attention and aggressiveness. If you love to wear red necktie, your personality is quite aggressive, attractive and gets attentions very quickly. Red color is one of the brightest colors we have. The red color lover is also very confident guy.
Quick Tip: Get Funky necktie in Red color with some cartoons, human faces, fun graphics or smiles on it to balance the aggressiveness of Red color. It will give you Funky cool look too.
Blue color Tie: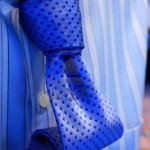 Blue color is the royal color represents richness and royal lifestyle; do you aim for the same? Then blue is the right color to wear as a neck tie. Also blue color necktie is must to have in your wardrobe as it matches with many light shade colors.
Quick Tip: Get Satin Blue color Narrow tie and wear it with any matt light color shirt, it will give you stylish look.
White Color Tie: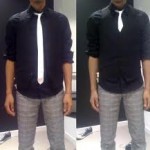 Do you believe in simplicity? Does quality balance lifestyle attract you more than lavish and fast lifestyle? Then White Tie is for you. It adds flavor of simplicity and classiness to your nature.
Quick Tip: Wear White Silk Tie with Black color shirt, it will look classy!
Like my post? Was Interesting? Please send us your feedback in comments. You can also follow us on Facebook at here: MyFashionVilla on Facebook
Important:
This is Part -1 post of Necktie colors and personality topic. Soon I will post Part-2 also. Till then Stay healthy, stay Stylish! And ya! Don't forget to comment below, please share which is your favorite color necktie?