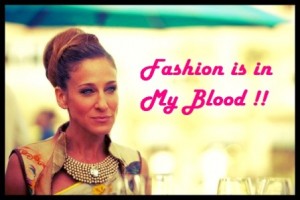 When it comes to Fashion and Bollywood, they are strongly connected NOW, however Bollywood is going through changing phase as well, especially in its connection with Fashion. In early days of Bollywood, actresses like Madhubala, Nargis and Vaijayanti Mala were ruling Indian Cinema, then the era of Hema Malini, Asha Parekh and Sharmila Tagore came; followed by Hema Malini, Sridevi and of course Dhak Dhak Girl Madhuri Dixit.
Till that time one thing was common amongst all. The connection between Fashion and Bollywood Actresses was weak. Nowadays that trend has been changed!
Now, when we talk about Fashion, Latest Trends, International Fashion Houses, Indian Fashion Designers and latest designer clothes, people start look at, which actress was spotted wearing what? That becomes latest fashion trend. Isn't it? People follow their favorite star's clothing, styling, hairstyles and accessories very much. So let's look at which are those Top 5 Most Fashionable Actresses of Bollywood.
#5 Dia Mirza: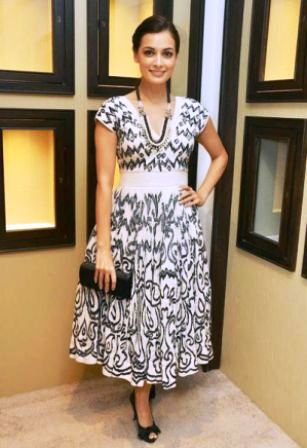 Dia Mirza is model, actress and film producer together. This beauty is former Miss Asia Pacific too. Her style is feminine always. She always manages to look fabulous with her clothing, makeup hairstyle and of course a pretty smile on her face. Anita Dongre is one of her favorite Designers from India which she opted for many factions and events. She also spotted wearing a French Connection lace dress. She was looking heavenly beautiful wearing Rocky S; India based emerging Designer at IIFA 2012 green carpet.
#4 Priyanka Chopra: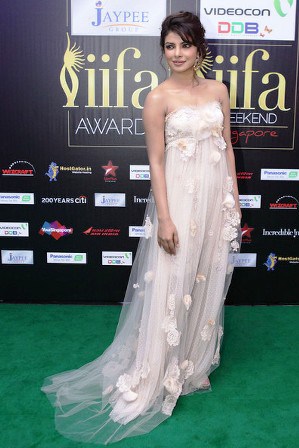 Priyanka Chopra first came in to lime light when she won Miss World Title for India in year 2000 and then she joined Bollywood. Her style is always chic and experimenting. She actually knows what to wear and where. We even love her Airport Fashion Sense. She is as experimenting with her hair style and appearances as she is for her movies. Last year she spotted wearing Dolce & Gabbana at multiple functions; seems her love for Dolce and Gabbana is forever! She also opted for high end Indian designers like Gauri & Nainika, Rohit Bal and Manish Malhotra.
#3 Malaika Arora Khan: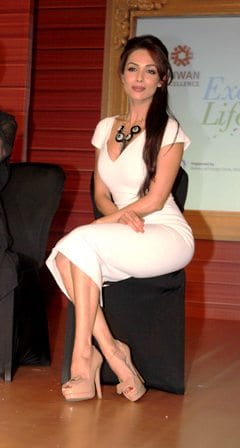 She is the Diva and probably one of the Hottest Moms in the country. Her fashion and styling sense is fabulous. She always manages to look gorgeous every where she goes. She is a mother of a kid but the way she maintains her skin and body shape is just outstanding. Her Dressing style is always Rich and Elegant. She loves to wear different styles of clothes at various events and fashion shows. Her favorites are Rohit Gandhi & Rahul Khanna and Wendell Rodricks. She also spotted wearing McQ Alexander McQueen and Victoria Beckham recently.
# 2 Deepika Padukone: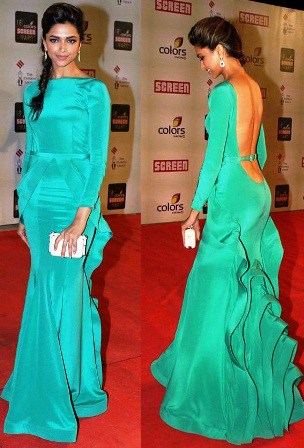 When we talk about fashion and Bollywood actresses, Deepika Padukone is that one name; we all agree with, isn't it? She herself is a style statement for industry. Her fashion style is bold, chic, unique, experimenting and elegant. She is a tall beauty and she knows how to look like a Diva always. No matter what she wears, it can be shorts, jumpsuits, Peplums, Maxi Dress, Denims, Shirts, LBDs or a cocktail dress, she just looks fabulous.
#1 Sonam Kapoor: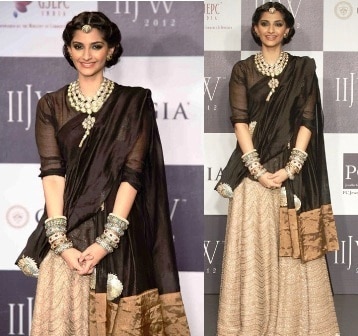 She is one actress in Bollywood who is known more for her fashion sense, styling, dressing and being spotted at fashion events across the world than her acting in movies. She is one such Diva in Bollywood industry who is internationally known for her Fashionable Looks. She is one of those a few actresses who wears high end International Brands like Chanel, Salvatore Ferragamo and Gucci. She is one of those very few actresses who also goes to the prestigious Cannes Film Festival to represent India. Her favorite Indian Brands and Designers are Anamika Khanna, Yogesh Chaudhary, Meera, Marni, MASABA, Naeem Khan and Muzaffar Ali. She is a beauty with Tall Neck and always wearing a beautiful smile on her face. Her style is always bold, vintage and feminine. So Sonam Kapoor is out choice for the No. 1 Most fashionable Bollywood actress title.

Agree? Let us know, who are top fashionable Bollywood actresses according to you? Let us know through your comments below.
This is a Guest Post by Amitava Bhattacharya, He is a Co-Founder and Head – Design at Gomolo.com, a Portal on Indian movies, and not just Bollywood. Amitava is passionate about internet and movies. Gomolo is the "The Ultimate destination for Indian movie lovers". Gomolo aims to organize movie information and make it accessible, useful and entertaining for everyone. Gomolo means "go, movie lovers" (molo is a creative expression coined by the team to represent Movie Lovers).