Hello Peeps!! Happy New Year..!!! Here wishing you a great power pack amazing 2018. I am starting this year with something extraordinary and I am really excited to share with all of you. It is the Fashion Show Conceptualized by Ms Shweta Vyas in Bhavnagar. Shweta is a former Miss Gujarat 1996 and well experienced person in the modelling field. She has worked with many models to groom them for many Fashion Shows. Now, the same dynamic lady wants to create a powerful platform for the next generation of Models and Designers. I am so grateful to join her as a team mate for fulfilling this purpose.
The Fashion Fuzion Bhavnagar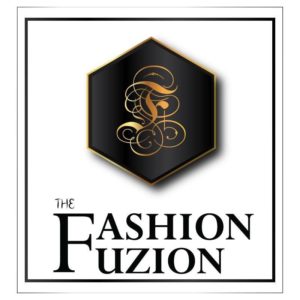 The Fashion Fuzion is a one day event where 10 Fashion Designers to showcase their collection on the ramp. We decided to work with fresh faces and we have 32 Models to walk on the ramp for 10 Fashion Designers.
Why Fashion Fuzion?
Team Fashion Fuzion wants to create the platform for those who have vision and courage to achieve something extraordinary . We have also realized that people are really interested to invest in designer garments; however there is no powerful & prominent platform for designers at present to showcase their collection in Gujarat.
The same goes with Models too. We have models with tremendous potential but they need mentors, platform and opportunities.
To sum up everything, here we have The Fashion Fuzion – One powerful platform for everyone who belongs to Fashion Industry.
This way, team Fashion Fuzion will be the back bone and platform provider to all these designers and models.
The Fashion Fuzion – Walk For a Cause!
We have 2 Fashion Sequences designed for Special Kids. These special kids are from Bhavnagar and we want them to walk on the ramp with us. Yes, we believe in empathy, not the sympathy. We are all equal with something special among us.
Our Designers
We have some amazing designers on board with us. And while typing this, I feel so happy. They are very creative, works with vision and probably what you need for your festive and wedding wear requirements.
TVAK Designer Store
It is a multi designer store in Ahmedabad. They are going to showcase latest Festive Wear for men and women both. The store is spread over 2000 sq feet and offers a great shopping experience and customised garments to suit every occasion.
Acconciare by Khayali Shah & Kairvi Shah
Acconciare, a fashion consultancy. Along with customized clothing, Acconciare helps people with personal shopping, wardrobe consulting and styling.
Wild Vogue
One of the most Senior Designer from the Bavnagar itself to showcase brilliant Designer Wear on The Ramp.
Pichwai by Kunjan Sanchihar
Kunjan Sanchihar and designer of Pichwai is known for her elegant traditional wear. Pichwai drives their inspiration from nature and Rajasthan's Pichwai paintings. At Fashion Fuzion Pichwai to showcase beautiful winter festive collection.
Reet by Richa Shah
Now showcasing for the first time the wardrobe to robe from the heart -Richa shah's REET showcasing her latest collection "The Persian Story"
Kramagat By Sachi Sheth
Young and Passionate Designer from Bhavnagar to showcase her latest Festive Wear including Indo western, Ethnic Wear and Fuzion attires.
KZari
Cloths are not going to change the world but the men and women wearing them will change the world for sure. KZari is one stop solution for your Festive and Wedding wear. At The Fashion Fuzion, KZari presents 2018's latest Fuzion Wear Collection including Lehenga, Evening Gowns, IndoWestern designs, Sherwanis, Party wear, Men's Indo-Western Designs and more. Here we have KZari by Karishma & Jayesh Hingorani
Jardosh
Denisha Choksi, owner of Jardosh is a self taught designer from Ahmedabad has explored the depths of ethnicity and has smoothly managed to carve a niche in aesthetically brilliant ethnic designs. At Fashion Fuzion, Jardosh presents the grand finale with the breathtaking Bridal Sequence with latest bridal wear Collection of 2018.
Entire Fashion Fuzion team is loaded with high energy and enthusiasm. It is going to be one great fashion extravaganza event to happen in Bhavnagar Gujarat.
Stay Tuned for More Updates!
The Fashion Fuzion
6th January 2018
At ISCON Club Bavnagar
https://www.facebook.com/TheFashionFuzion/