Swati Mehrotra aka SwatiModo, customized shoe designer opens up a new store in Defence colony; Delhi and to celebrate the inaugural customized shoe designer organized Summer Tea herb party at the store. Now Delhi has no excuses to shop pretty shoes!! The best thing about brand Swatimodo is: all shoes get designed according to your choice. You can have specially designed shoes for you which will be unique in whole world! hows that? Sounds exciting na?
For that you need to visit Swati Modo store in Delhi! Let's check some pictures of store opening.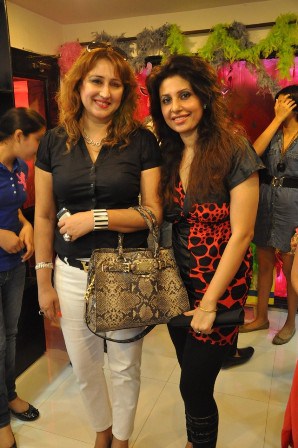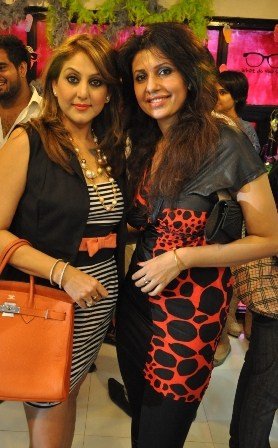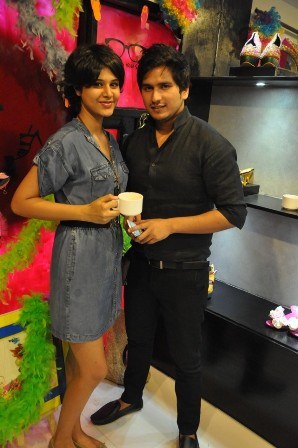 The event was attended by Mr Sandeep Marwah, Ms Aruna Mukim social activist and writer, Musskan Aggarwal-jewellery designer, Meenakshi Sud Dutt, Salloli Kumar, Shekhar Sharma, Model Divya, Designer Amit Trikha, Designer Dolly J, Aamer Zakir, Daksh oberoi and many more.
Musskan Aggarwal at Swati Modo store lanunch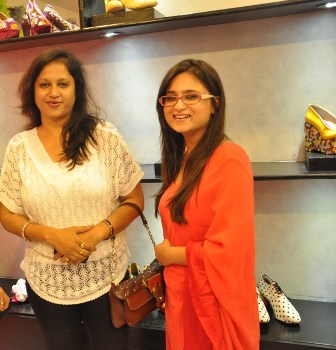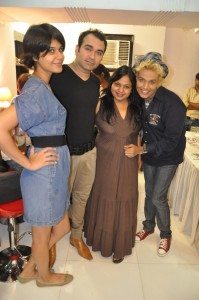 Not only this, we also saw them ordering shopping shoes for themselves on the same day. Swati Mehrotra on the occasion said, that i am really happy today to announce the Def Col, as it has been my favorite hangout spot since my childhood days.
What are Your Dream Shoes that you will love to customize? Let us know you answer in comment below. 
To see more pictures of "Swati Modo" Store launch please visit https://www.facebook.com/myfashionvilla
Keep Check MyFashionVilla.com for upcoming interesting stories… 🙂
Till Then,
Take Care of your self..
Love.. xoxo…. 🙂