Myfashionvilla.com takes pride while covering London Market Event. It was truly Was Rocking Event with All Gorgeous Fashionista Footprints on 13th April. "London Market" – The 'Rare finds & Curiosities' was the rocking event happened at ITC Sheraton on 13th April 2012. Check Detail Post Here and for all pictures Visit Facebook Page of MyFashionVilla.
What is London Market?
This is a special fair which gives visitors the opportunity to pick up the latest, the hippest, the fashionable & the new; covering all tastes. London Market is setting out to firmly establish as one of the important markets leading up to crown jewel of New Delhi. Its a destination for clothes shoppers, art lovers, and antiques. From jewelry to fashion, prêt to couture, the London Market has something for whole family.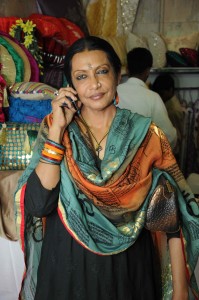 Fashion Day out- The Fashion & arts market stallholders vary from designers & artists to resellers with an eye for the undiscovered & new. This is a fantastic day to skip the crowds & bag a great dress, wallet, broach, toppers, or an original artist print. Apart from the "shop till you drop" attitude, these events have become important in their function as community gatherings, where people meet friends, enjoy the entertainment and share a few laughs.
They have an extremely positive environment, and a savvy vendor can take of these "good vibes" and use them to create a lucrative business.
Big Names & socialites reach ITC Sheraton on 13th April 2012 to attend London Market
The Victorian lunch with socialites was added feature for the day. The guest who attended the lunch were famous socialites like Kanchan Kapoor, Gunita Dhingra, Nidhi Sobti, Meenakshi Sood Dutt, Reena Marwah (Anil Kapoor Sister), Anjana Kuthiala, Anjali Rai (Chairman cottage industries), Roma Sekhri, Vaishali Rai, Sonia Verma, Sagrika Mittal Goyal, Swati Modo, Kanika Jain, Bharti Bhalla, Chand Bakshi, Shikha Birla, Rekha Chawla, Sunaina Chibba, Rachna Kapoor, Sonia Duggal, Sushmita Aggarwal, Namita Dalmia, Devika Sahni and many more.
Nikkhil Chugh and Upasana Suruchi Chugh were the organizers of the event, says- The London Market is peep into International exhibitions. We invite the people to witness fashion that will be hitting this season; we have different product segments that includes Product categories like apparel, shoes, bags, jewelery, accessories, baby products, fine furnishing & décor, home handicrafts, cookies & chocolates, stationery etc.
So anything you can crave for if here at London Market. This is exclusive set up as here you will see lot of quality and freshness; also we plan to take this up every year season specific. Elated with response that we are getting since morning, we are getting lot of footfalls for our exhibitors, and considering the same, we plan to bring second London Market soon, Adds Upasana Chugh!
Hope you all like this post.. 🙂
You can see more pictures of the event here: London Market Event Pictures
Have a wonderfull Daty Ahead.. 🙂
Be Cool & Stay Stylish 😀
xoxo 🙂 🙂 🙂