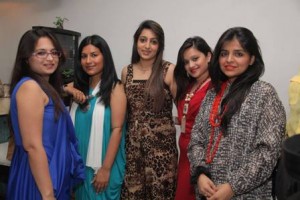 What is London Market all about?
There is a special fair which gives visitors the opportunity to pick up the latest, the hippest, the fashionable & the new; covering all tastes. London Market is setting out to firmly establish as one of the important markets leading up to crown jewel of New Delhi.
It is a destination for clothes shoppers, art lovers, and antiques. From jewelry to fashion, prêt to couture, the London Market has something for whole family.
Which Designers are showing their creation on London Market at 13th April?
Raakesh Agarwal, Hemant & Nandita, Urvashi Kaur, Swati Modo, Kanika Jain, Sonal Mangla, Shweta Kohli, Muskaan, Mani showcasing their collection. You can check their exclusive collection in event.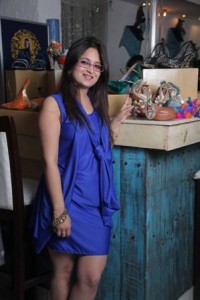 What you can find out there? Apparel, shoes, bags, jewelery, accessories, baby products, fine furnishing & décor, home, handicrafts, cookies & chocolates, stationery

When? 13th April
Where? ITC Sheraton, Saket, New Delhi
Entry: Free For All

More Event Details: London Market Exhibition Details on Facebook
What Organizers Says?
Nikkhil Chugh and Upasana Suruchi Chugh organizers of the event say- The London Market is peep into International exhibitions. We invite the people to witness fashion that will be hitting this season, we have different product segments that includes Product categories like apparel, shoes, bags, jewelery, accessories, baby products, fine furnishing & décor, home handicrafts, cookies & chocolates, stationery etc. So anything you can crave for if here at London Market. This is exclusive set up as here you will see lot of quality and freshness; also we plan to take this up every year season specific.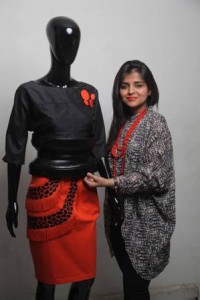 The First preview happened on 6th April:
Brief on their creations-
Raakesh Agarwal- The rigid asymmetry of the barcode informs the design in total, producing a bandage-like effect that can be seen on the new cocktail dresses, smoking jackets, and tunics. The color palette, to balance the Western cut of the collection, moves from his classic ivory+ uberwhite combination into nudes, and progresses into champagne tones. The palette then moves forward with topaz yellows, merging into orange, citrines, and culminating in an electric aquamarine.
Urvashi Kaur- Her new collection is the sharp geometry of checks and stripes is mellowed with soothing drapes, twists and folds. The punctuated use of polka dots adds to the dynamism. Combinations of varied textures & patterns in contrasting colors are discreetly set together in structured panels. Sheer & suave silhouettes are layered intelligently to resolutely define an exceptional look.
Swati Modo- The season is about colors, and customized shoe designer Swati modo takes you boho, so come to see the flowers, prints on this collection.
Kanelle by Kanika Jain- this summer is the time to go for loud collections, peplum, and georgette shirts and add that necessary neckpiece to your spring garment. Kanelle by Kanika Jain who specializes in western wear and accessories line.
Festivo by Sonal Mangla – Wrap the new stoles of Sonal Mangla Festivo collection. Team up these stoles with Kurt's to add that extra element or spruce up your western Top and Jeans by wrapping Festivo by Sonal Mangla stole around your neck.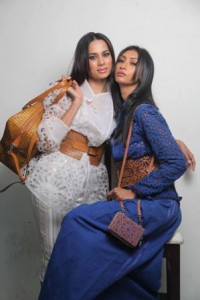 Kiwi by Muskaan- Kiwi by Muskaan is young quirky brand for people who fall for jewellery. Here you can get tanjore bracelets, neckpieces, chunky beats to jewellery inspired from vibrant cultures.
Anaaya by Mani- You are incomplete without bag. Anaaya by Mani offers you the bag for every occasion, tote bag, clutch bag, casual bag, office bag and much more.

For more information please contact:-
For space booking, please contact +91 7503338076, 7503338077
Also mail them at:
[email protected]
[email protected]
[email protected]
All Fashionista people out there in New Delhi Don't miss this event if you are one among those who love to look different among whole crowd.