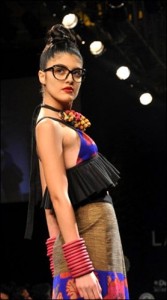 The Countdown has already began for Most awaiting Fashion Event Of the Country; Lakme Fashion Week. It is coming with One More Season Winter Festive Season This Time. Let us introduce you to the back bones of one of the most popular Fashion Extravaganza of India – The Partners of Lakme Fashion Week – Winter/Festive 2012. Fashion is said to be an ever changing cycle and to link the two ends of consumer and market is no easy task. Lakme Fashion Week has accomplished this task effortlessly for years….
Taking this prestigious event ahead and making it even more enterprising is Lakme Fashion Week's strong line – up of partners. During the press conference on 10th we got a chance to comprehend the Sponsors feelings for the Fashion Week and their say about the designers.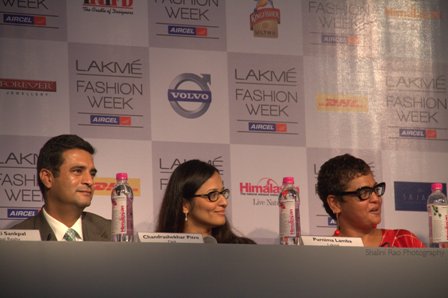 The list of Partners this year:
• Aircel – Associate Sponsor for the fifth season
• DHL – As LFW's longest running partner continues its support as the Official Logistics Partner
• Himalayan – Official Natural Mineral Water Partner
• Volvo Auto India – Co-Sponsors are Official Car Partner
• Sankpal Realty – Official Real Estate Partner
• Blender's Pride – Co-Sponsors
• Forever Jewellery – the Official Jewellery Partner
• INIFD – Official Knowledge Partner and Presenting Sponsor for the Fashion Workshop Series
• Kingfisher – Official Good Times Partner
• Grand Hyatt, Mumbai remains the Official Hotel
What would be Lakme Fashion Week without Lakme? Without a doubt the comprehension of the two words Fashion and Lakme is so strong; that we really don't have to worry (Phew!!). Purnima Lamba – Head Innovations –Lakme who was present at the event, emitted a glow of a butterfly. Where one wing had the pride of presenting the Grand Finale Designers the other held secrets, yes!! surprises that Lakme will bestow upon the fashion week in their very own style.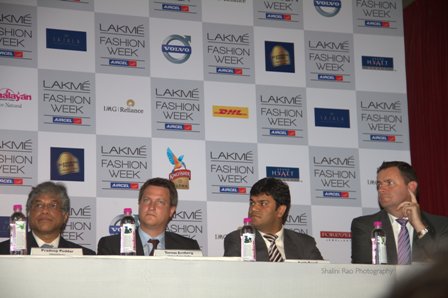 Anjana Sharma, director-Fashion, IMG Reliance was in her happy space all the while gifting smiles to every face she looked upon, the leading lady thanked all the partners for their support and valued insights that make Lakmé Fashion Week what it is today and promise to deliver growth and positively impact the ecosystem around the fashion industry.
MyFahionvilla wishes Lakme Fashion Week God's grace and all the luck. Also, we wish ourselves a splendid time at Lakme Fashion Week from Aug 3 – Aug 7 at Grand Hyatt Mumbai. 🙂
Post by Arshmeet.K.Hora a Fashion – Designer, Stylist, Blogger and Concept Weaver at In It For Love. Catch her on https://www.facebook.com/fashioncreme or mail at [email protected]
Photo credit Shalini Rao Photography http://www.facebook.com/shaliniraophotography