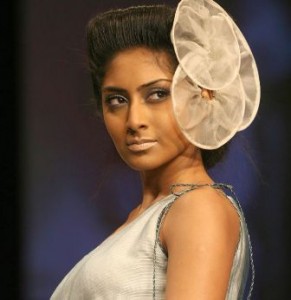 Hey! All Fashionista People out there. Hope you all are rocking! As you know we are covering Lakme Fashion Week Summer/Resort 2012 Event through Live blogging, twitting and Facebook updating, you all out there can join us too. Believe us it's great fun! 😀 For all latest updates follow us on twitter at @myfashionvilla and on Facebook we are at facebook.com/myfashionvilla
Ok Now Lets talk About Lakme Fashion Week happening at Grand Hyatt at Mumbai.
Now, if you have missed Day 3 at Lakme Fashion Week Summer/resort 2012, then we are here with best designer looks of Day 3. Day 3 was Indian Textile Day at Lakme Fashion Show.  In this post, we are talking about first 3 shows of Day 3 on 4th March. We are reviewing collection from Purvi Doshi, Sashikant Naidu, Vaishali S, Debarun, Farah & Firdos Collection.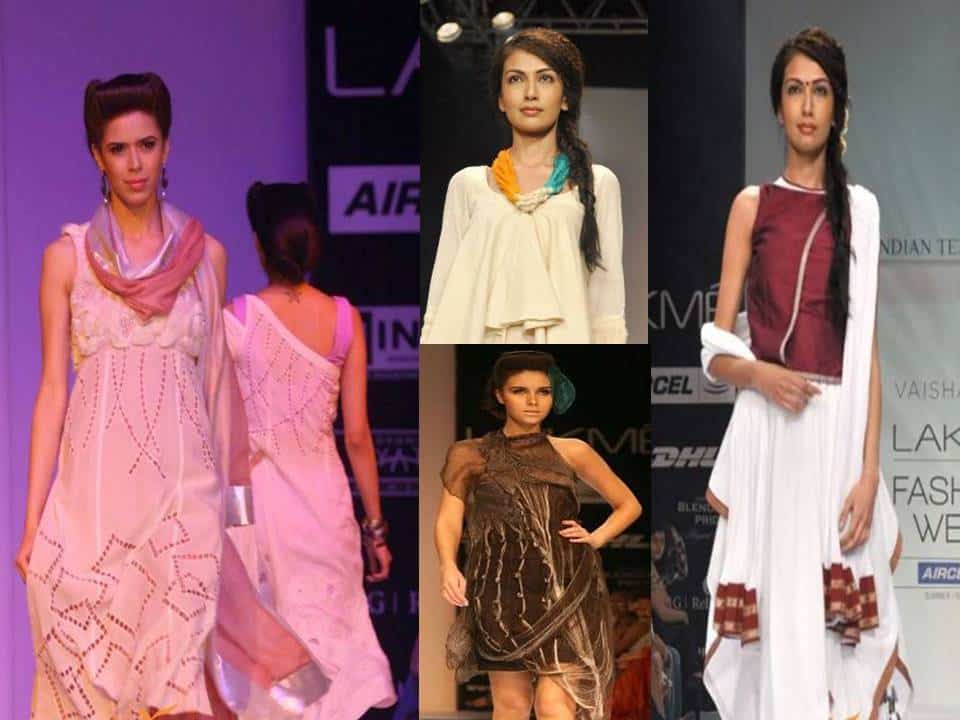 Let's start one by One…
Purvi Doshi Collection at LFW 2012 Day 3:
Her collection at Lakme Fashion Week was fabulous. She used Indian periodic colors. Collection was quite sophisticated. The Indian Patriotic music was complementing whole collection. Every one noticed Indian Tri color lovely necklace having Saffron, white and Green color in it!
Sashikant Naidu Collection at LFW 2012 Day 3:
Shashikant Naidu included wonderful prints in his collection. There were traditional sarees, Printed Gowns and skirts in his collection. Models were wearing Side Breads and lovely jewelry.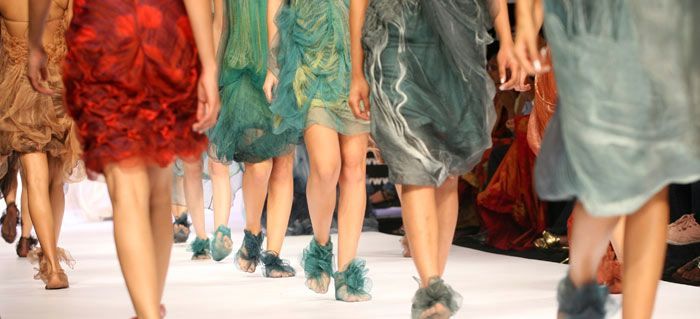 Vaishali S Collection at LFW 2012 Day 3:
We personally love Vashali Shadangule collection at LFW summer 2012. It was different, stylish and elegant in its own style. She gave Indian rural woman look to all models wearing Bindis, Gajaras, and Silver Kada at their feet. The hair style was side brads for all models.
Debarun Collection at LFW 2012 Day 3:
Debarun's collection was splendid! He used cutwork fabric in most of his designer pieces along with silver bracelets, neck pieces and ear rings!
Farah & Firdos Collection LFW 2012 Day 3:
 Farah & Firdos collection at Lakme Fashion Week summer/resort 2012 was awesome! They included Net head gears in their collection. The Main attraction of their collection was unique Net fabric cute Footwear!
These five designers showcased their collection in the first half of Day 3 at LFW summer 2012. Still more designers to come..
Soon will give more details.. till then..
Stay Stay Healthy n Be Beautiful!
Love.. xoxo 😀