Something amazing to share with all our readers who love to dine out !! If you are a foodie like me, India's largest Restaurant Festival  called The Great Indian Restaurant Festival would start from 1st February to 10th February where flat 50% discount would be given at 1000 best restaurants across the country. India's major 8 cities would be participating in The Great Indian Restaurant Festival.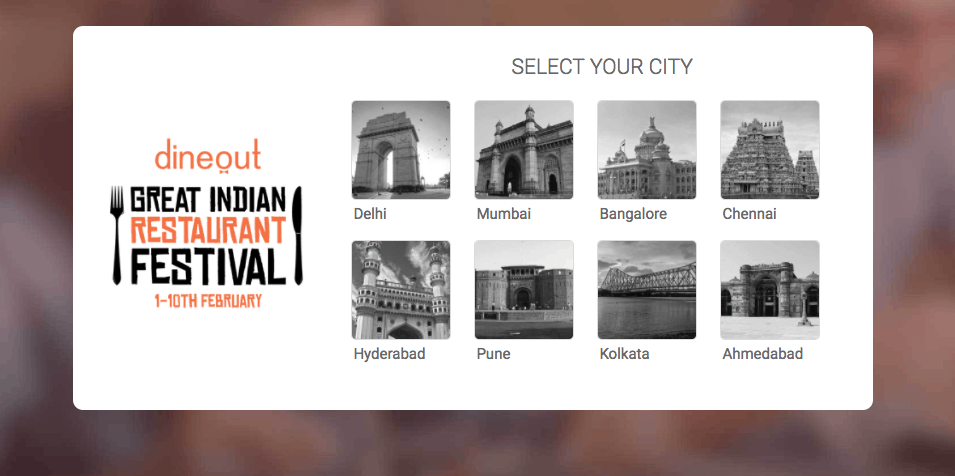 What You can expect?
Flat 50% Discount on Food
Flat 50% Discount on Buffets
Special Deals at Amazing prices
Flat 50% Discount on Alcohol
How to avail offers?
You need to download Dineout India App (Available for iOS and Android both)
Search for your city and browse through Restaurants
You can browse Restaurants as per the area, featured offers and categories as well.
Book your place and enjoy the offers!
How it Works?
There are more than 1000+ best restaurants from total 8 cities partnered with Dineout for GIRF 2017. Most of these Restaurants are awarded for great food, excellent service and extraordinary menu. The list includes Restaurants which won prestigious Times Food Awards, Times Nightlife Awards and raved by Food Bloggers across the country. You choose the restaurant that you would like to try, book your place through Dineout App and enjoy discounts, heavy cash backs, vouchers and more.
Happy Exploring New Places to Dine Out !
Happy Eating 🙂 🙂
Update:
Yesterday I have tried some yummy food at VarieTEA and today I have tried delicious food at Radisson Blu Ahmedabad. Got good deal through Dine Out App (30% off and 50% off on total bill) for both the restaurants. Now I can't wait to try more restaurant till 10th February 🙂 🙂
Hope you too, are enjoying great offers by Dineout for GIRF 2017 as much as I am enjoying 🙂