Hello Ladies, I am a little late while exploring this look of Deepika Padukone, but I could not resist myself doing this, the reason is, I really liked how she styled herself so well while opting for a minimalist look. Well, recently Deepika Padukone was seen wearing a L.B.D paired with Quirkbox Jacket and Mahek Gupta Necklace on an event called Nickelodeon awards 2013. Check her look here.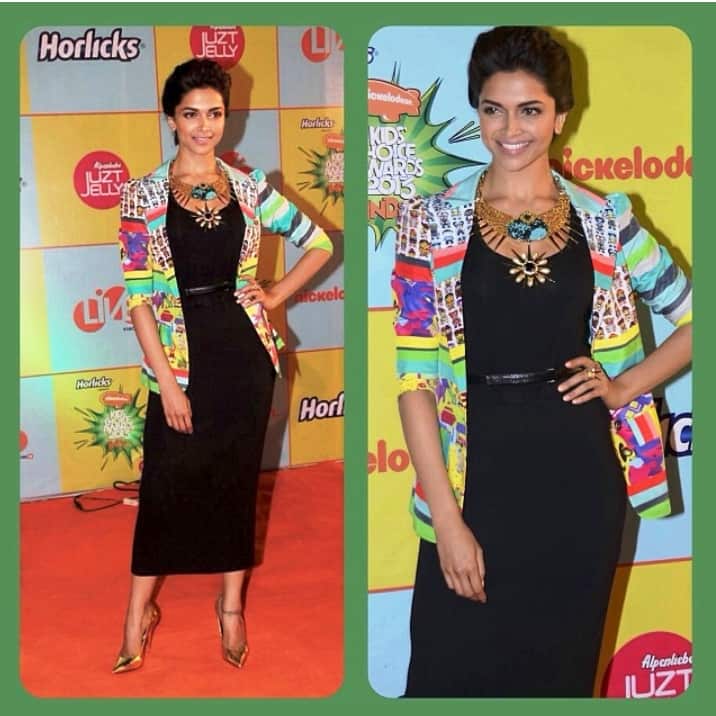 And This is The Statement Neck-piece by Mahek Gupta which completed her look.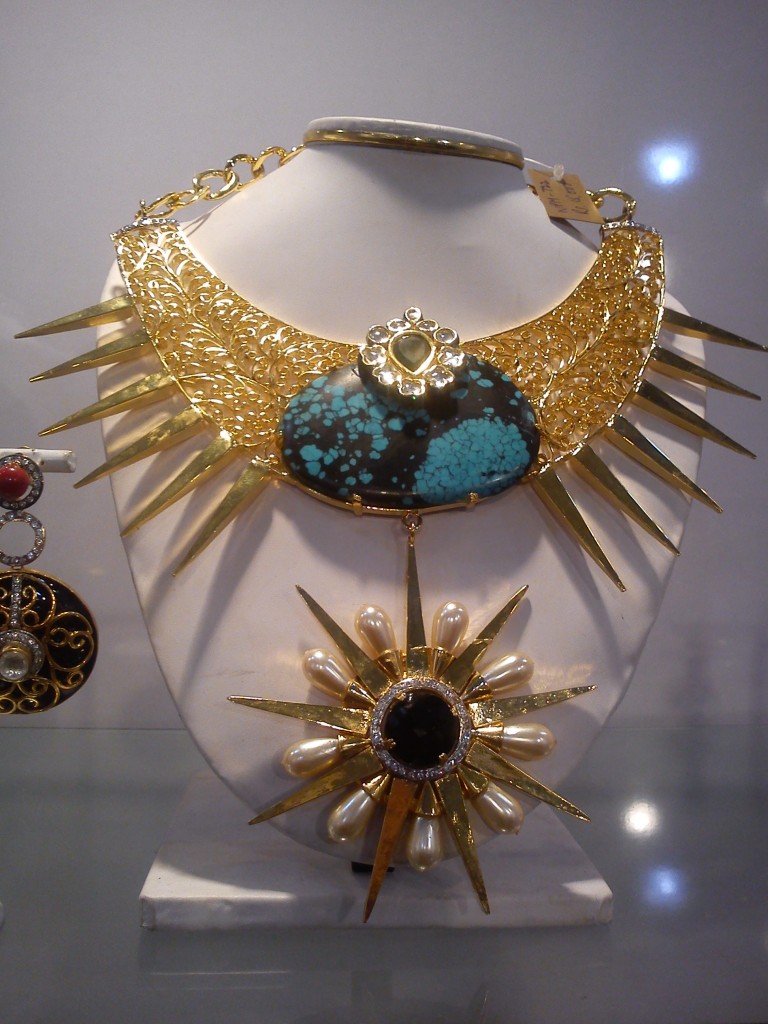 I like it how she went so simple with her makeup and hair updo while highlighting her look with Dress and Accessory She Opted for.
A Style Tip for All Girls Who Wants to Dress Up Like Fashionista:
Less is More
Never Highlight Everything to gather and Don't add too much for 1 look. Confused?? Well, here is what I mean. When You have a stylish Dress or Accessory to wear, go for minimum makeup and hairstyle. Even don't accessorize too much. Add just 1-2 Accessories maximum to your look. For example : If you are adding Heels and Bag, don't go for neck-piece, statement ear-rings etc and vise versa. In,short Adding more than two accessories in One look is Big NO NO!!
What do you think about this look? Share Your Views..
With Lots of Love…
– Hetal