I love German Silver jewellery; I wear such jewellery pieces with ethnic wear, formal wear as well as with casual outfits. They stand out easily. Thus, even if I am wearing a simple outfit, I really like to accessorise the look with one or two German silver jewellery pieces. If you follow me on instagram, twitter and facebook, you might be knowing my love for such jewellery. I have posted many pictures wearing German Silver pieces and got beautiful comments from all of you. Nowadays, I have started collecting such jewellery pieces as well; Someday I will share my collection with you. Recently I went to Mt.Abu and pick some German Silver pieces. Do you love German silver jewellery too? Then this post is for you.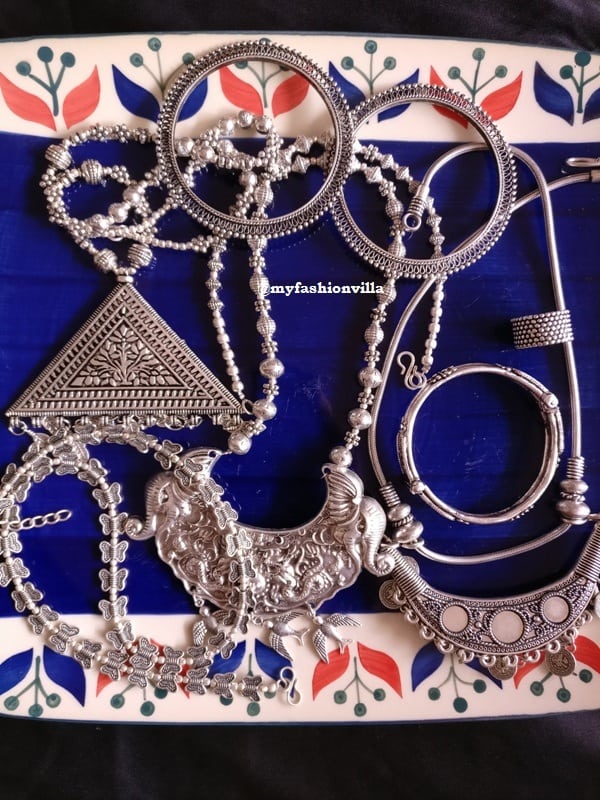 If I talk about my shopping habit, I am a street shopper. Wherever I travel, I make sure to check local market. Last week I went to Mt. Abu with my family and I purchased some German Silver jewellery for my self. This is second time I bought jewellery from the same shop in Mount Abu. It is a small shop situated in the market itself sells some beautiful German silver pieces at affordable prices.
German Silver Jewellery Shopping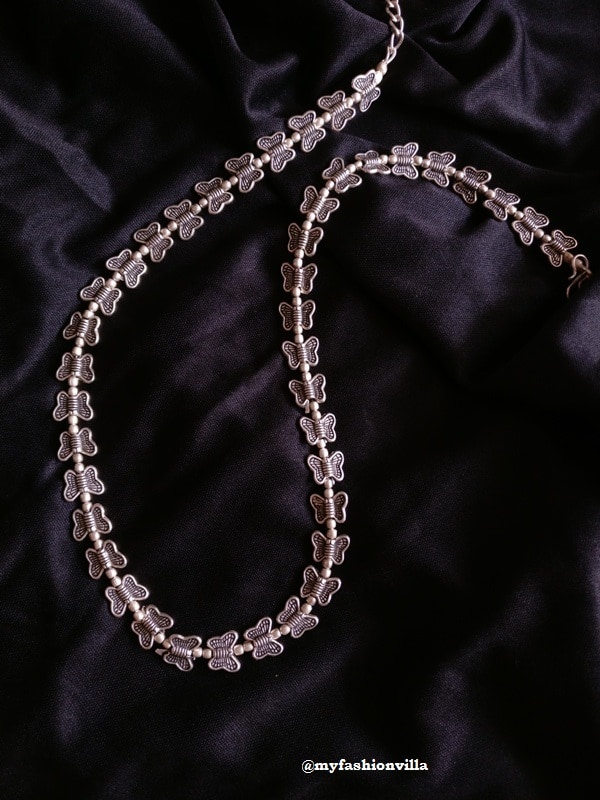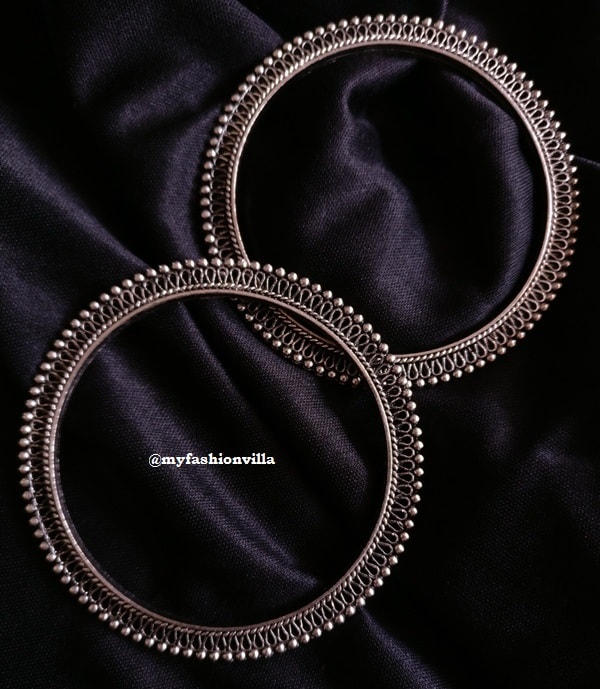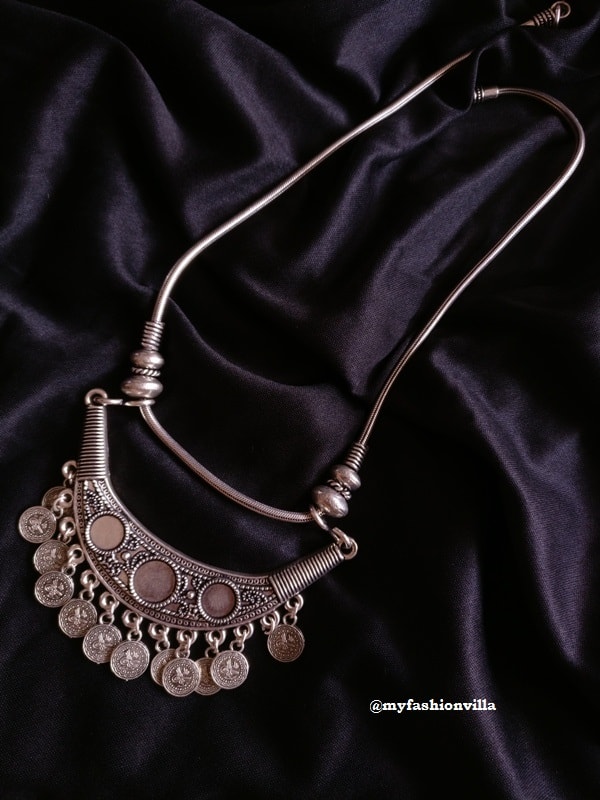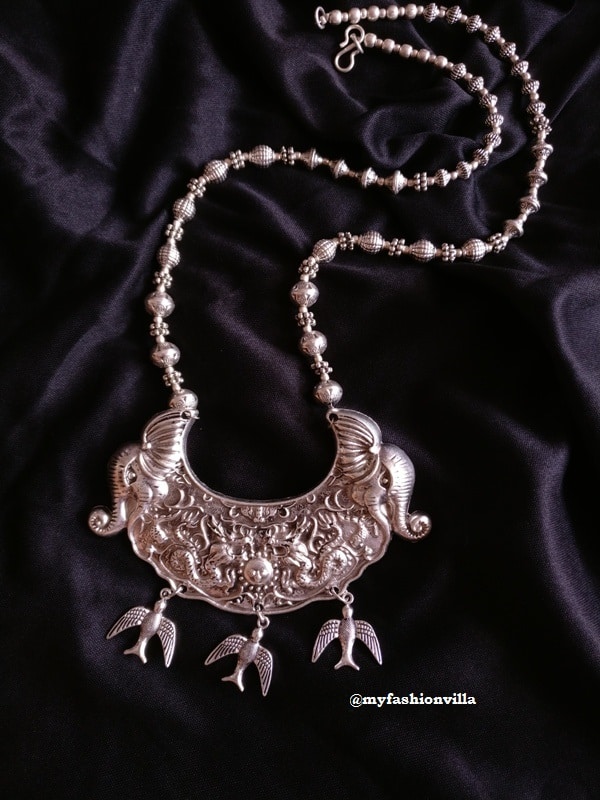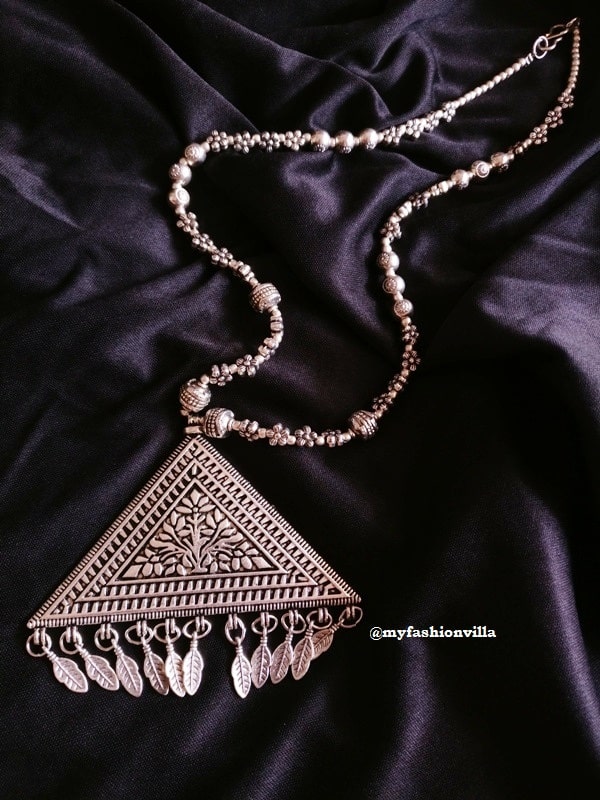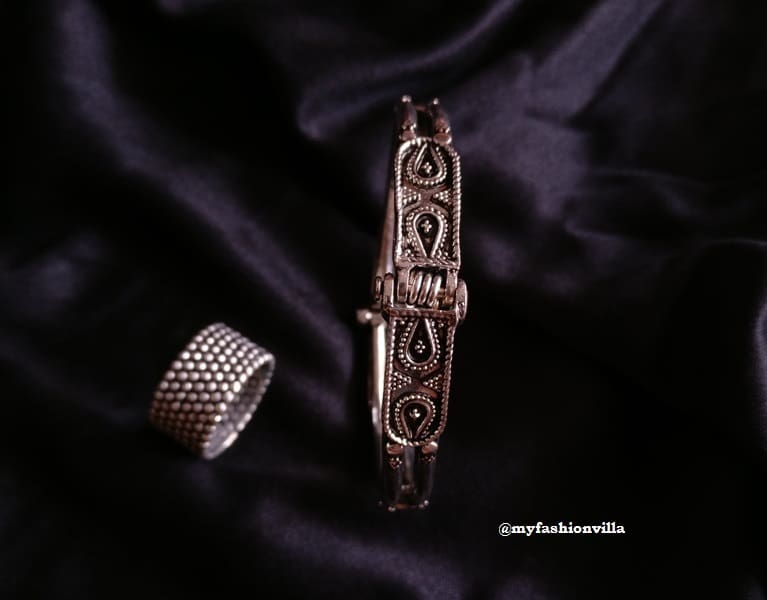 Prices: Apart from MyFashionVilla I run a jewellery portal called FadHut.com With that venture; I work with many suppliers and manufactures of jewellery across the country. Working in the same segment, Now I have got a grip on understanding prices. When I saw these jewellery pieces, I liked the quality and prices are really good.
Can you guess the total price I paid for all these 7 pieces?
Let me tell you!
For all 7 German Silver Jewellery Pieces I bought (4 neck pieces, 1 Bangle Set, 1 Bracelet & 1 Finger ring) I paid 1300 Rs Total.
Yeah 1300 Rs only..!! Good right?
If you want to try this shop and some jewellery pieces from him. here is his Shop Address. If you are planning to visit Mt.Abu do not forget to check this shop for amazing junk jewellery at really good prices! I am sharing this details with all of you because I want you to know, what are the ideal prices for German Silver Jewellery.
Shop Address & Contact Details
Sun n Shine
Near Delwara temple, Mount Abu, Rajasthan
Sharma Amar – 7891767643
There is a scope of Bargain. Do that !
P.S. If you like this post, and find it helpful, Please share with others. 
Hope you liked this post. Have Fun! Happy Shopping 🙂