Hi Pretties, Today's post is about a Lipstick Review. I have got Catrice Ultimate Color 360 MATTraction Lipstick from My Sis-In-Law. She bought me this lipstick from her Barcelona visit along with some other products. I guess it is the first Matte Lipstick in my kitty. After this lipstick I purchased a couple of more matte lipsticks from various brands. Some of them made me happy and some of them are horribly bad. Do check in this review, does Catrice Ultimate Color 360 MATTraction Lipstick impressed me?
Before I move ahead, let me tell you more about Catrice.
Catrice Cosmetics
Catrice is a European brand, if I am not wrong than the brand is from Germany. The brand has a wide range of makeup products available at reasonably low price.
It is a European Drug Store brand and a sister company of Essence Cosmetics. Yeah.. we all know about Essence!! Now products from Essence are available in India, but Catrice is still new, not available widely, However, I saw a few Beauty Portals and FB Sellers are selling Catrice Products in India.
Now coming to the review part…
Catrice Ultimate Color 360 MATTraction Lipstick Review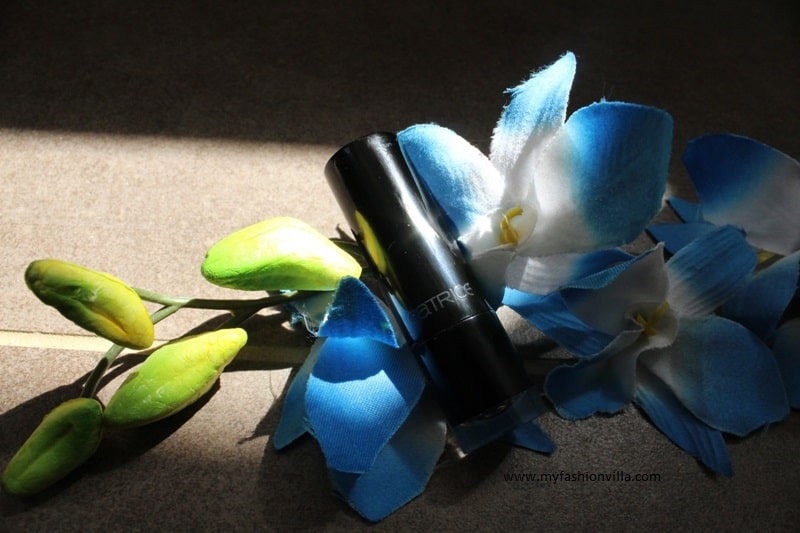 Catrice Ultimate Color 360 MATTraction Lipstick comes in a sleek black packaging. It is a gorgeous packaging. At the bottom, the shade is printed; however the actual shade is quite different than what it looks on packaging.
Being the first Matte Lipstick in my Kitty, I opened it with high expectation and happily it is an amazing product. The lipstick is completely matte. One swipe and you get the opaque finish lip color on lips. The lipstick glides on easily and stays there more than 6 hours, no reapplication is required. Bingo!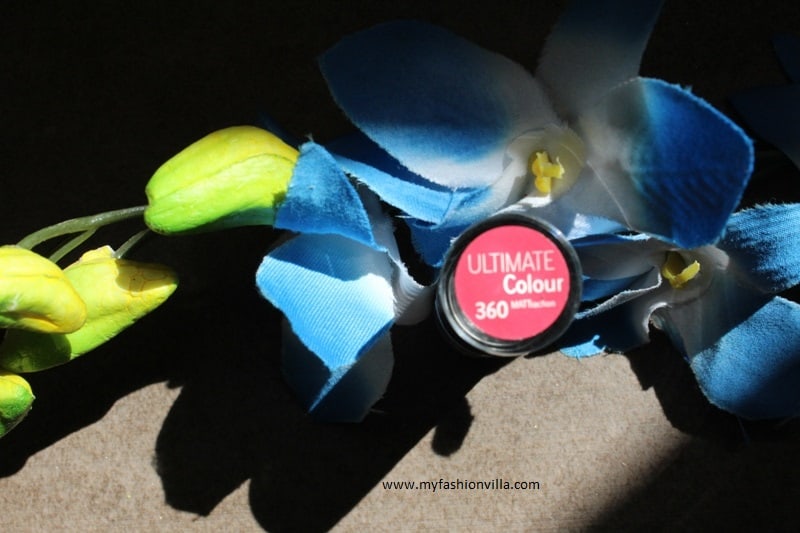 The shade is very beautiful as well. It looks like Red, when you see it but on lips it is a Dark Pink shade with Red color tone. The formula and Pigmentation are so good. And the best part is, it doesn't feel itchy or heavy on lips ( I hate lipsticks that gives me feel of wearing something, you got me what I am saying right? )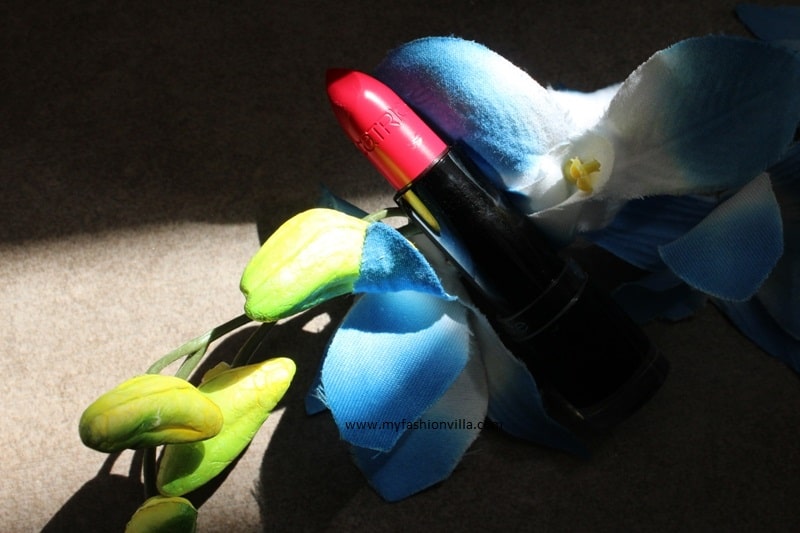 I have worn it number of times and it is one of my favourite lipsticks this day! I can say, I am obsessed with this beauty and planning to get more shades from this range.
Turn Ons?
Inexpensive – Just 3.95€ Approx 300 Rs.
Highly Pigmented
Gives Opaque Finish in one Swipe
Beautiful Shade to Own if You Love Bright Colors
Gorgeous Packaging
Excellent Staying Power
Feels light on Lips
Does not dry out Lips being a Matte Lipstick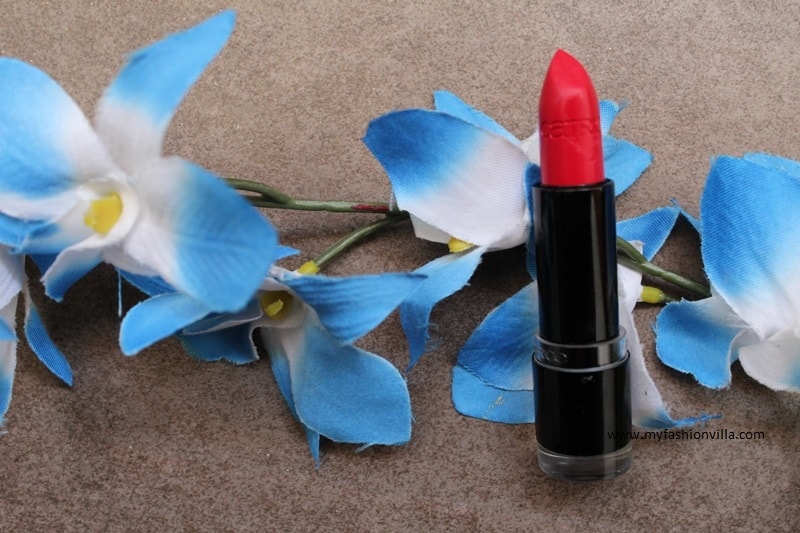 Turn Offs
It bleeds out a little bit after 4-5 hours. You can solve this with a lip liner.
Availability in India
And here are my Pictures wearing this lipstick. What Say?
Share your views…
Hugs n Kisses~