Happy winters!!!! Winter season is my most favourite one. Why? Because my skin gets less oily ; ) YES! For the people with oily skin, this is the most suitable season. But still this "chip-chip" skin problem is really B-A-D! But if we choose right products for our face and body, we can still see happy healthy skin in winter season. As I have got oily skin, I have to be very careful while choosing skincare products for myself especially face wash. Most of Face Washes available in the market are too harsh for people in 20s, loaded with lots of chemicals and soap. I recently got chance to try and review Amway Attitude Face Wash for Oily Skin With Kiwi Extracts from Hetal (Founder of MyFashionVillla) and I decided to give it try! I am using this Away Attitude Face Wash for a month now and I am ready to share results. Please read and check my review below.
Amway Attitude Face Wash for Oily Skin With Kiwi Extracts Review: [su_button url="http://amzn.to/2lWWKXW" target="blank" size="8″ center="yes" rel="nofollow" title="Check Price Here"]Check Price Here[/su_button]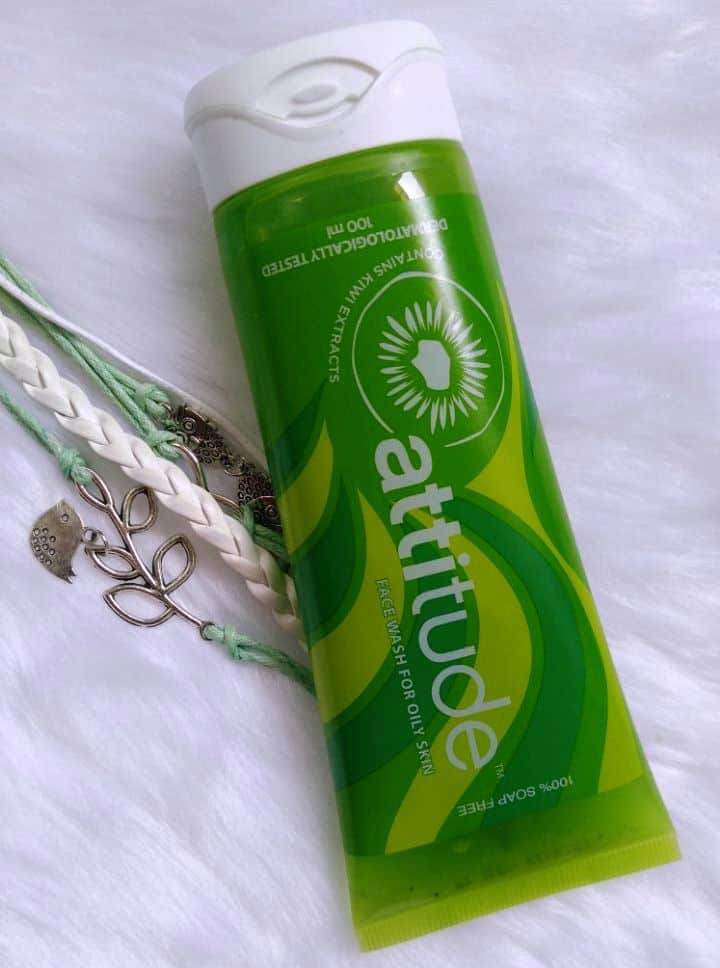 About The Brand
Amway is very well known brand for cosmetics, skin care and beauty treatment services. Attitude is a part of the brand Amway. This brand produces really effective and high quality products.
About The Product and Packaging
Attitude Face Wash For oily skin comes in a green colored rectangular cardboard box. The product has a white colored flip cap and grass green and yellow colored body. The name of the brand and skin type is mentioned on the front side of the product. Everything related to the ingredients and directions of use of the product are neatly printed at the back side of the product.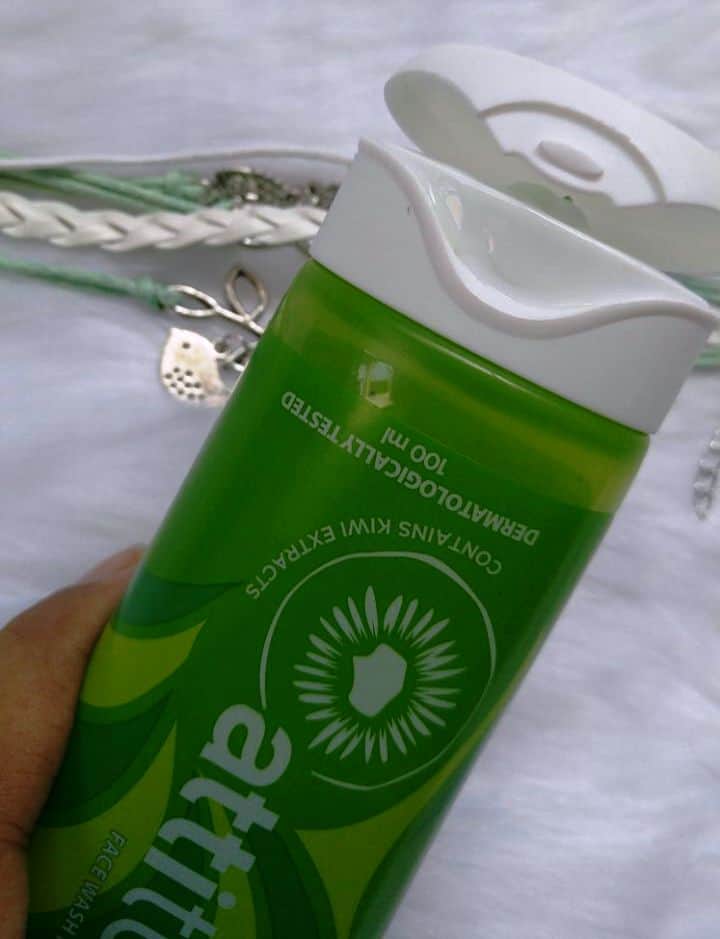 Consistency & Color
Its consistency is like thin, transparent gel. when you apply it, it doesn't foam at all as it is a soap free cleanser. However, it cleans skin really well, without leaving that dry effect !
Quantity: 100 ml
Price: MRP Rs 325
[su_button url="http://amzn.to/2lWWKXW" target="blank" size="8″ center="yes" rel="nofollow" title="Check Price Here"]Check Price Here[/su_button]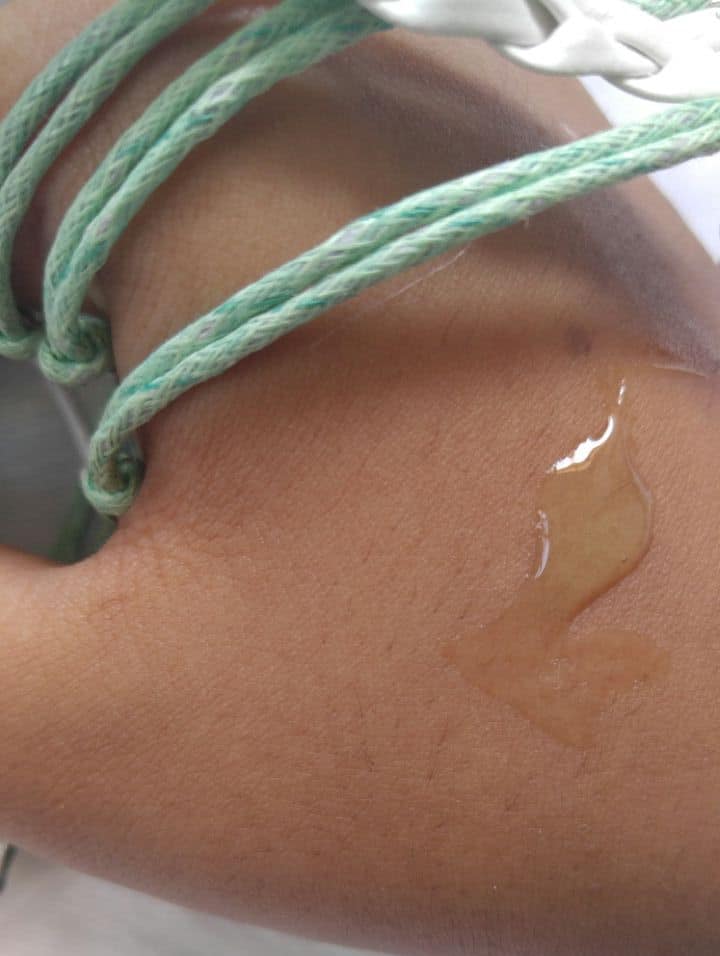 How to use
Take pea sized drop of the face wash and apply it on the slightly wet face avoiding the eye contour area.
Gently massage it all over the face.
Rinse thoroughly.
Use it twice a day for best results.
 Purpose of the Product
To remove dirt, sweat and excess oil from the skin.
To refresh the skin and leave it soft.
To provide Vitamin E as an anti-oxidant to keep skin nourished.


Amway Attitude Face Wash Review

amway-attitude-face-wash-for-oily-skin-with-kiwi-extracts-review
My Experience with the Product
My experience with Attitude Face Wash was indeed good as I have too much oily skin. I started using this product around 30 days back. In the beginning I tried it once every two days (Because I had doubt whether it will suit my oily sensitive skin or not!) and when I found it is working on my skin and i started seeing difference, I started using it daily. It has a fruity fragrance mainly of KIWI. As I applied the face wash, it removed the excess oil, dirt and sweat from my face. Afterwards my skin was left soft and clear without "over-dryness". However my skin started becoming oily after 1-2 hrs of application, which I found a bit disappointing.  But my skin was totally freshened up after the application of this face wash. As it is enriched with Kiwi's extract it helps in deep cleansing of the skin. And with its usage twice in a day, the results got better.
For me the product was all over good as long as it delivers the results and suited my over sensitive oily acne prone skin. However, some people may find it costly too. I also like the fact that it is 100% Soap Free and that is the reason why it does cleaning part without over drying skin. Thus, If you are looking for a good soap free face wash for sensitive oily skin, give it try!
If You want to give it try, Buy it at Discounted price online
So this was my review for Attitude face Wash for Oily skin and I would love to know about your views regarding this product in the comments below! Stay tuned for more Helpful and Informative post!
Keep smiling and shinning!
Love You All!! <3 <3